10 Jun 2019
The evolution of menswear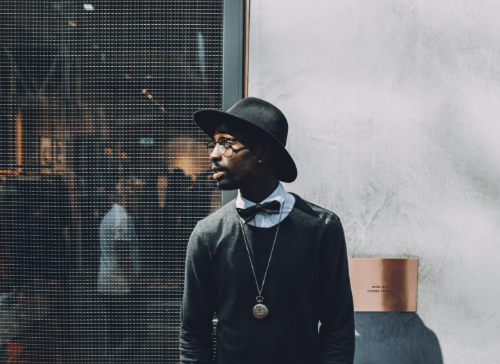 We all know how quickly the fashion industry can move. With trends developing, changing and making comebacks season on season, it's so interesting to take a look back in time at just how the styles of yesterday have transformed into the styles of the here and now. Men's fashion is something of a hot topic right now and with Pure London right around the corner, I decided to take myself on a time trip to understand just how menswear has changed over the years.
1900 – 1920: Suited and booted
The turn of the century saw men's fashion get a little more sophisticated and little less decadent. In the 1800's frills and frock coats reigned supreme with "fops" being the definition of the fashionable gentleman. By the 1900's, you could say that menswear had "grown up" and it was in this era that the classic three-piece suit came into being.
1920 – 1930: The "Gatsby" era
The 1920's and flapper fashion go hand-in-hand. In the world of womenswear, hemlines and haircuts were shorter and fringing, feathers and sequins were all the rage. Men's fashion was still very much in favour of the tailored three-piece suit, but in line with the ladies, colours and patterns were brighter and bolder. Bow ties and hats were accessories essentials and the golden age of Hollywood was born.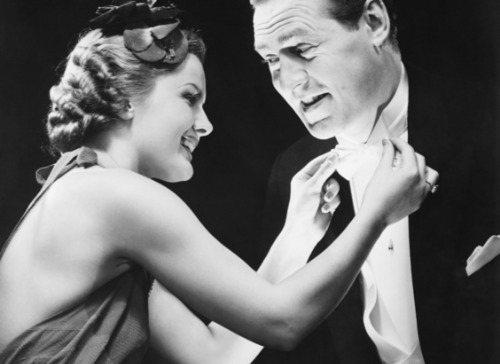 1930 – 1940: Power dressing for men
The term "power dressing" is most often associated with the shoulder pads and skirt suits favoured by professional women in the 1980's. However, long before this, it was men who set the trend. This era saw suited silhouettes change, with shoulder pads and long, high-waisted trousers taking the floor, whilst across the pond, American men adopted the zoot suit, a longer cut suit favoured by gangsters and the younger generations.
1940 – 1950: The last hurrah for gentlemanly dressing
Many people consider this decade to be the end for "gentlemanly" styles, as fabric rationing and demand for practicality began to take its toll on the fashion world. Dressing in flashy styles was deemed unpatriotic. Ties became a small statement that men could use to express their individual styles, so wider, more colourful ties worn with decorative tie pins were the go-to.
1950 – 1960: Rock and roll rebellion
As society breathed a sigh of relief at the end of the war, fashion became more laid back, with sports jackets and polo shirts taking the place of the traditional suit. Subculture started to have a huge influence on men's fashion during this time, with icons such as James Dean and Elvis Presley defining the styles of the time. "Greasers" and "Ton-Up Boys" became the popular terms for fashionable teens, as an edgier look took over favouring leather and denim.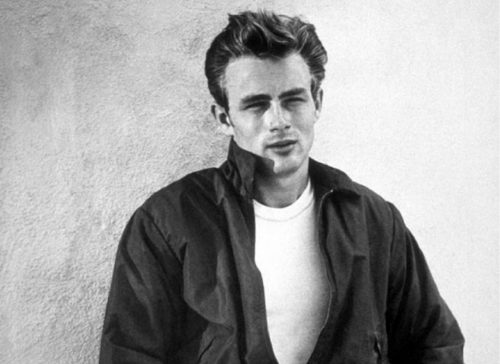 1960 – 1970: Style tribe central
The 1960's were a time of rebellion, revolution and transformation and the myriad of styles during this time reflect this. Style tribes were everywhere during this time, with mods, rockers, hippies, beatniks and more defining the fashions of the day. Beatlemania ruled the day, with slim fitting suits and clean hair cuts setting the mod trend, and later giving way to hippie styles with the release of their psychedelic Sgt Pepper album. Hippies favoured longer hair, floral prints and wide leg trousers, rockers stayed true to the Ton-Up Boy trend of the 50s, whilst mods and beatniks took to dark colours and slim cuts. This was a time for conformity and tribalism in fashion above all else.
1970 – 1980: The bell-bottom decade
The 1970s is a style era regretted by many, but fondly remembered all the same. This was a time where bell bottoms reigned supreme and men's fashion adopted bright and bold colours. '70's style is the true definition of "groovy" as disco fever swept the fashion world.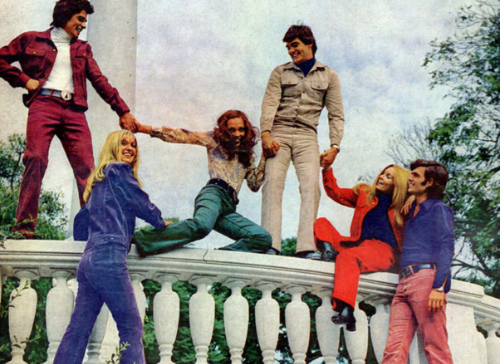 1980 – 1990: Streetwear, subculture and the return of power suits
Another decade of fashion to be influenced by the music of the era, bands like the Beastie Boys played a huge part in the rise of streetwear, whilst icons like Micheal Jackson inspired men to adopt leather, oversized styles and white gloves. The principles of power dressing in menswear also returned in the '80s and with baggy zoot suit-esque ensembles and dark powerful colours making their way into boardrooms around the world. As if there wasn't enough going on in the world of fashion, punks, skinheads, New Romantics, Teddy Boys and skaters were all paving the way in fashion subculture.
1990 – 2000: Redefining menswear
There were three defining trends in the '90s – rave, hip-hop and grunge – which were joined, in the UK, by the Cool Britannia trend. Hip-hop culture meant that sportswear stayed relevant, with baseball caps, hoodies and baggy jeans and tracksuits defining the look. Meanwhile, the Cool Britannia trend took a trip back in time, reviving '60s and '70s looks, with vintage clothing becoming popular. Inspired by Nirvana and Pearl Jam, grunge saw men embracing Converse All-Stars and Aviator sunglasses, whilst rave culture moved into a more stylish sphere with brands like Calvin Klein and Ralph Lauren leading the way.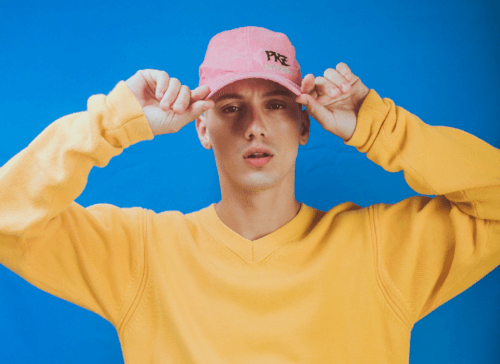 2000 – 2010: Fashion gets fast
With globalisation and outsourcing on the up, fast fashion did away once and for all with any residual class divides that fashion had signified before. As the US went to war once again, military styles became popular, with camo prints and distressed denim prevalent in menswear collections. Goth and indie subcultures also emerged during this time and super-skinny jeans were a wardrobe staple.
2010 – now: Revival and regeneration
With fashion getting faster and faster, there's been more development in trends over the past decade than ever before. The early '10s saw neon colours, V-neck shirts and acid wash denims make their way into mainstream menswear. As the decade has gone on, 1990s fashion has become more and more prevalent once again, and high tops, snapbacks and short shorts have been on the up for a while now. The rise of athleisure for men and women has also been a defining feature of fashion in this period, as luxury brands have adopted the look and wellness has made its way into society's priorities. Youth and subcultures continue to be key influences in menswear trends as well, as Instagram changes the shape of the industry as we know it.
Get the lowdown on the past, present and future of men's fashion at Pure London SS20. With a carefully curated line up of the most exciting menswear brands and key insights into the world of men's fashion right now, Pure London is an unmissable event for anyone interested in this ever-growing sector. Join us at the iconic Olympia London on 21st – 23rd July for the UK's Festival of Fashion.
Register today APPLY FOR A STAND
Source: "100 Plus Years of Men's Fashion" article by The GentleManual
---
About Pure London and Pure Origin
We are the UK's number one leading fashion trade event that brings together the entire fashion supply chain, right the way from fibre through to finished ready to wear garments.
No other UK show offers sourcing and brands together, making Pure London and Pure Origin the only event to cater to all your fashion buying needs under one central London roof.
Location & Opening times:
Olympia London,
Hammersmith Road,
Kensington,
London W14 8UX
Sunday 21 July 2019, 09.30 - 18.00
Monday 22 July 2019, 09.30 - 18.00
Tuesday 23 July 2019, 09.30 - 16.00