13 Jan 2020
The key sourcing destinations in the Pure Origin line-up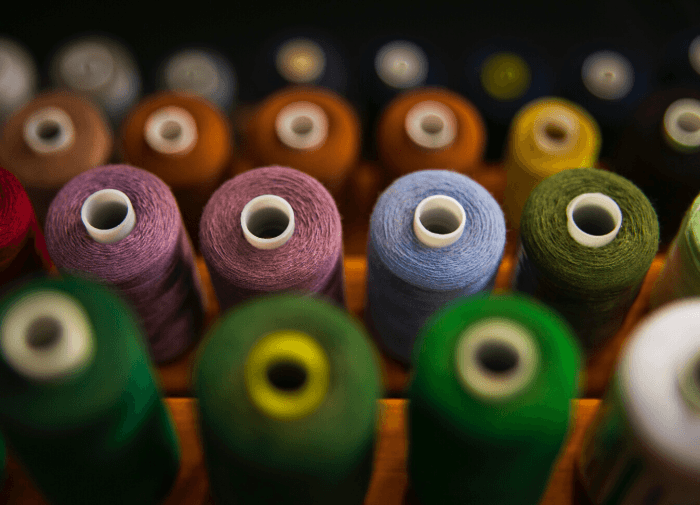 Co-hosted with ready-to-wear show Pure London, Pure Origin offers access to the full fashion supply chain, answering every need from concept through to finished collection. As the UK's leading fashion trade show, the Festival of Fashion provides a global platform for suppliers and manufacturers from around the world. I've picked out just five of the key sourcing destinations you can discover to streamline your supply chain at Pure Origin this season.
Turkey
Turkey have always had a strong presence at Pure Origin, and this season's edition is no exception. We are looking forward to welcoming almost 20 businesses from the region, who will be located across Apparel, Raw Materials, Tech and Innovation and more. Turkey is one of the largest sourcing destinations in the world and presents plenty of opportunity for UK brands and designers, with short delivery times and integrated supply chain capabilities. Joining the line-up this season, Pure Origin presents S&M Tekstil, Titbas Tekstil, Isik Etiket, Creazone, Trakya Tekstil and Aysan Tekstil among many others.
China
China is known the world over as one of supply and manufacture's key destinations, and the fashion industry is not exception. From premium fabric suppliers to apparel companies and manufacturers, there are plenty of exhibitors joining us from the region. Discover the likes of Hingto International, Yantai Hero State, Ningbo Bridge Power and Kingland at Pure Origin.
Uzbekistan
Pure Origin is proud to present the Uzbekistan Pavilion this season. Organised by the Export Promotion Agency under the Ministry of Investments and Foreign Trade of the Republic of Uzbekistan, we will be welcoming manufacturers from the region as well as the following associations: Hunarmand Association; Uzcharmsanoat Association; Uztextileprom Association; and Uzbekipaksanoat Association.
India
Another key sourcing destination for many industries, India is undoubtedly a hub for fashion supply and manufacture. Discover Apparel and Raw Materials produced and sourced in the region on the Pure Origin line-up, with companies including ASU Clothing, H.P. Singh Agencies, Jasmine Apparels, Penguin Apparels and Ratanshi Kheraj Sarees.
Portugal
Slightly closer to home, Portugal has a long history in the sourcing and manufacturing sphere. A key destination for footwear, in particular, we are delighted to be joined by a number of Portuguese exhibitors. Discover Create Fashion Brand, Orfama and SMSenra on our global line-up.
Discover the key businesses you need to meet at Pure Origin from 9th – 11th February under the iconic roof of Olympia London. A whole world of fashion awaits!
This post was created by Pure London editor Emma Wilder

---
About Pure London and Pure Origin
We are the UK's number one leading fashion trade event that brings together the entire fashion supply chain, right the way from fibre through to finished ready to wear garments.
No other UK show offers sourcing and brands together, making Pure London and Pure Origin the only event to cater to all your fashion buying needs under one central London roof.
Location & Opening times:
Olympia London,
Hammersmith Road,
Kensington,
London W14 8UX
-
Sunday 9th February 2020, 09.30 - 18.00
Monday 10th February 2020, 09.30 - 18.00
Tuesday 11th February 2020, 09.30 - 16.00