15 Sep 2017
The unstoppable power of social media
Digital is now 'influencing' a considerable 70% of all sales at Burberry, revealed the British luxury giant last month uncovering with real numbers the massive impact of social media in fashion.
Since the launch of Facebook in 2004 and the acquisition of Blogger by Google in 2003, social media has helped shape a new era of fashion, bringing together consumers and brands to create the world's most important marketplace.
With people spending on average almost two hours on social media every day according to eMarketer – rising to up to nine hours among teens, according to a report by Common Sense Media – social networks are the perfect place for brands to tell their story and build an engaging community.
Social media marketing budgets are on the rise, with influencer campaigns becoming the norm. Kendall Jenner, Cara Delevingne and Gigi Hadid have a combined number of 154 million followers (that's higher than the number of people living in Russia), which is why it's easy to see why Victoria's Secret has tapped all three of them for its annual fashion show.
But influencers don't have to be famous celebrities to sign attractive deals with coveted brands. Fashion bloggers and Instagram stars with hefty follower numbers like Chiara Ferragni, Aimee Song and Susie Bubble can make up to £58,000 ($75,000) for one Instagram photo and a blog post, according to The Telegraph.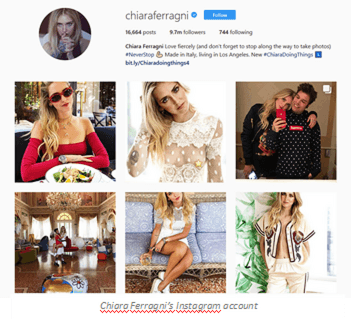 Influencers help brands connect with consumers in a more accessible way, and converting this social media engagement into actual sales is set to become retailers' next big priority. Still in its early stages, social commerce – or the use of social networks in the context of e-commerce transactions – is being currently tested in various degrees by several companies.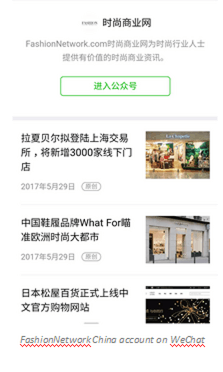 Facebook launched last year new tools for its Facebook Messenger service aimed at facilitating online purchases while Pinterest has introduced its Buyable Pins. Online shopping is also coming to Instagram with the imagery-based app testing more multidimensional organic posts in partnership with brands such as Kate Spade New York since November last year. Meanwhile luxury group Net-A-Porter is developing a technology that will allow customers to buy products directly through WhatsApp.
Leading the way in social commerce is WeChat, the Chinese all-purpose mobile app which has more than 806 million monthly active users. With games, ads and flash sales, the app is able to drive sales and move people seamlessly to outside shopping platforms and its own online store, becoming a sought after network for Western brands looking to build a presence in the important Chinese consumer market. However, WeChat has still to figure out how to increase customer spend as most users continue to use it mainly for small-ticket purchases.
Social media holds exciting possibilities for the fashion industry, and it will be interesting to see how brands and companies work together to unlock the full potential of social media networks.
For more information on the latest trends in the fashion industry please visit FashionNetwork.com
Barbara Santamaria
Journalist at FashionNetwork.com