26 Apr 2018
The V&A: Fashioned from Nature
What does the Gucci Garden and a 17th Century couture dress have in common? They both look to nature for inspiration.

Whether it's the 17th Century or 2018, the inspirational processes are pretty similar. Intricate embroideries in the 1780s of illustrations by Comte de Buffon are replaced today by Stella McCartney and her interpretation of George Stubbs' work, digitally printed on silk. Elsewhere, Gucci designer Alessandro Michele's love for the natural world dates back to a 1634 artwork by Thomas Moffet. It is safe to say that nature and art don't have a 'best before' date.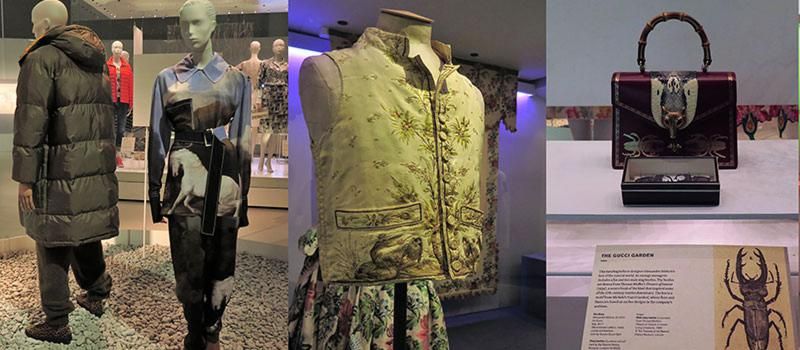 V&A's new exhibition Fashioned from Nature allows us to explore the different processes that fashion has undergone throughout the years. The 17th and 18th Centuries very much depended on natural materials such as silk, wool and cotton, and inspiration undoubtedly came from nature's flora and fauna which naturally lead to nature being used as a tool of trade.
In the 19th Century, most of the textile industries became mechanised and as a result, production increased and pricing reduced. With the help of new technologies such as synthetic dyes, fashionable clothes were made affordable to the masses, and ready-made clothes could be made in bulk. The environmental impact was enormous - a growing clothing industry which was dependent on chemicals resulted in higher levels of air, water and waste pollution.
Today, fashion is one of the five main reasons for pollution in the world, and with Fast Fashion dominating the fashion industry, the processes are certainly not getting any slower. But the industry isn't oblivious to it - quite the contrary.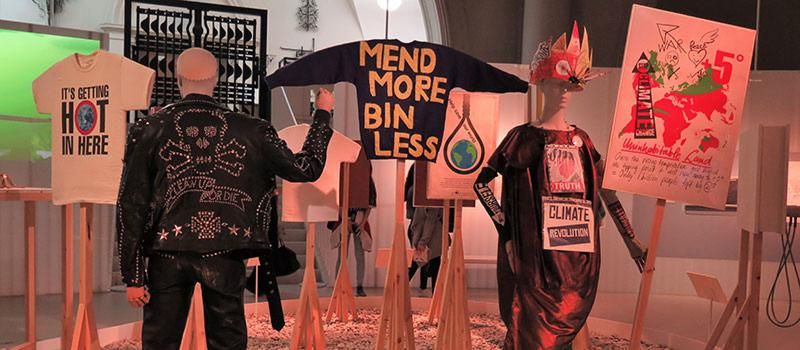 The future is bright and many designers are creating fashion with nature in mind. Major fashion houses such as Gucci have announced it's going fur-free, and has implemented a worldwide, eco-friendly programme, at Pure London we're excited to do our part by launching a new sector called Pure Conscious which will showcase moral brands. Calvin Klein created a dress from recycled plastic bottles worn by Emma Watson at the Met Gala in 2016 and Stella McCartney, probably being the biggest advocate for sustainable fashion, continues to explore the many ways fashion can be ethical and long-lasting.
In a way, we're going back to sourcing naturally, but we're turning to advanced technology to do so: from lab-grown leather to leather grown from mycelium – the underground root structure of a mushroom.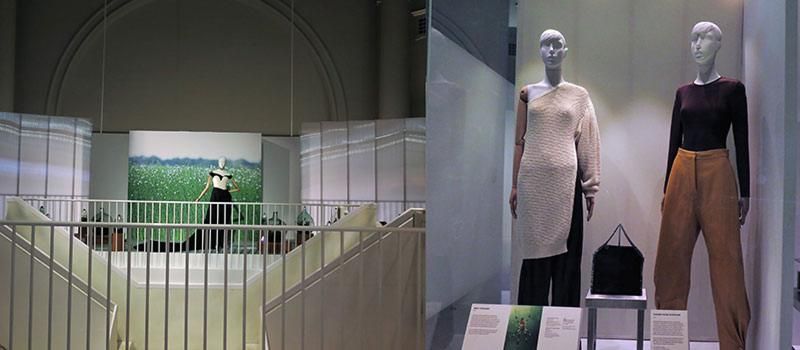 Fashioned from Nature takes us through a storyline much like any good thriller, starting off by exposing the darker sides of fashion and the effects its had on nature, but by the end of it we manage to leave feeling positive and hopeful.

Pure London will drive this positivity forwards with the launch of Pure Conscious in July; our aim is to educate and connect conscious designers with retailers and brands.
SS19 Free Ticket
---
About the Author
Nelly Gergi is the Content Editor for Pure London. Born in Stockholm with roots in Lebanon, she moved to London to study and graduated London College of Fashion with a BA degree in Fashion Journalism.