24 Apr 2018
These are the trends from Coachella 2018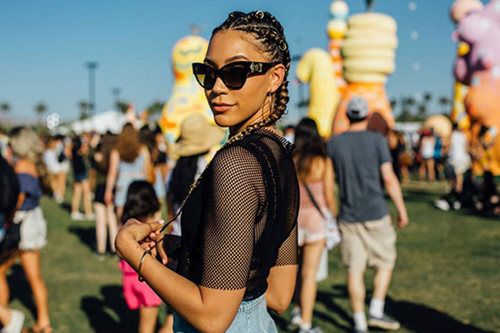 Coachella might have closed its doors on Sunday, but it officially opened festival season. And whilst the event is famous for the pretty fantastic line-up of artists (A Destiny's Child reunion, hello?), Coachella might just be even more famous for its fashion. It's much more than beyond biker boots and cut-off denims and more like one giant fashion fest.
In true tradition, this year was no different. Coachella is known for its extraordinary outfits and trendsetting details and we saw reimagined classics and controversial (well, not for Coachella) outfits. Bold colours remain in focus and it's safe to say that double denim will never go out of style. See Pure London's top picks below.
Classic Co-ords
Whether it's a matching Gucci suit or fantastic florals, it's a trend that gets stronger and more experimental for each season. Flouncy materials are key to surviving the heat and this look is certainly the more sophisticated of trends, a definite Coachella-favourite.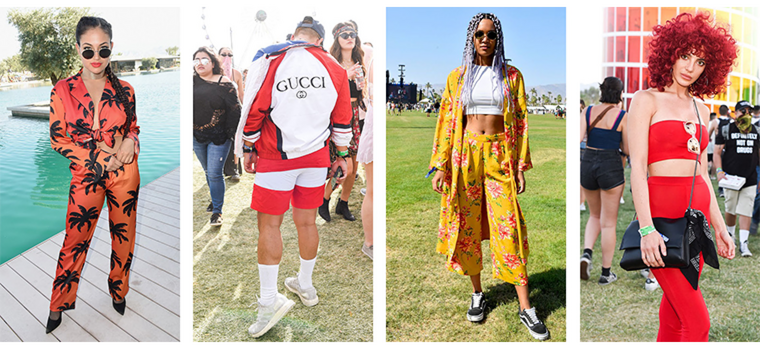 Double Denim 2.0
A timeless trend that never really goes out of style. Flower embroideries are still going strong and the oversized fit seems to be a revisited favourite. As well as the Canadian tuxedo, denim co-ords was a reinterpreted version of the classic double denim.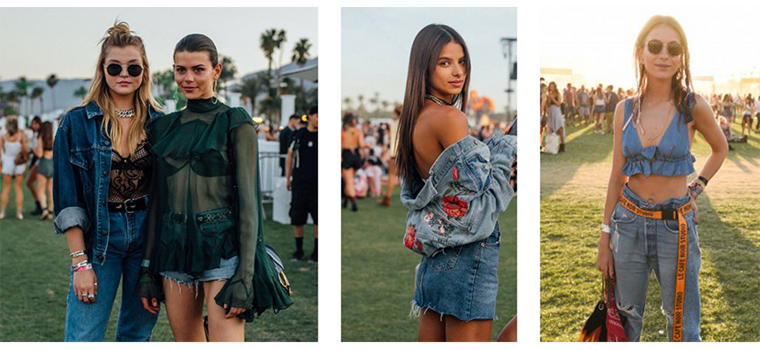 Barely There Whites
If you've ever wondered what to do with that expensive lingerie set that you really only used once, rest assure there's a time for it. The ladies of Coachella are definitely not shy when it comes to baring a little skin and sheer whites seemed to be the perfect balance between sexy and innocent.

Reimagined Fishnet
The fishnet tights were undeniably the trend of Coachella 2017 but never really ended there. This year it moved away from tights and on to the upper body, the men of Coachella went for a classic Rock n' Roll feel whilst the women were more experimental.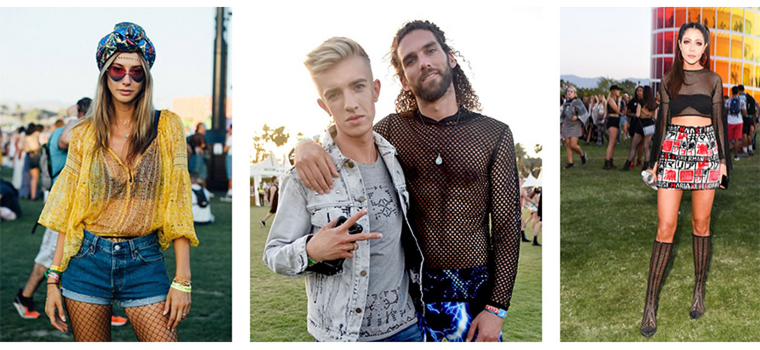 The Bum Bag
Probably the most practical festival trend, comfortably styled on the hips so your arms are free to move to the music. It's a trend that comes in many shapes so whether you're going for a classic streetwear feel, full-on festival sequins or minimal monochrome, you're sure to find one that fits.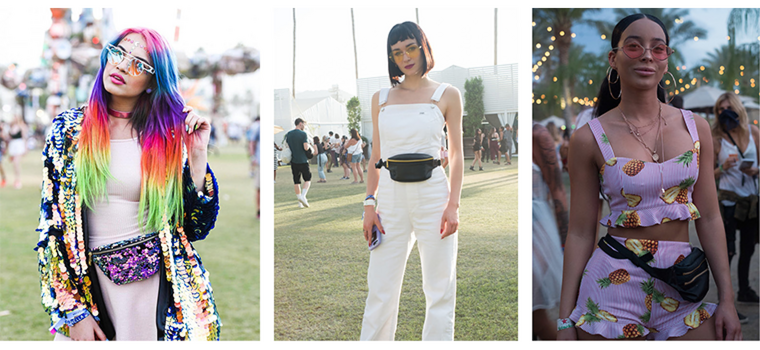 All images courtesy of Getty Images
---
About the author
Nelly Gergi is the Content Editor for Pure London. Born in Stockholm with roots in Lebanon, she moved to London to study and graduated London College of Fashion with a BA degree in Fashion Journalism.