20 Nov 2019
Trend update: the looks to watch for AW20/21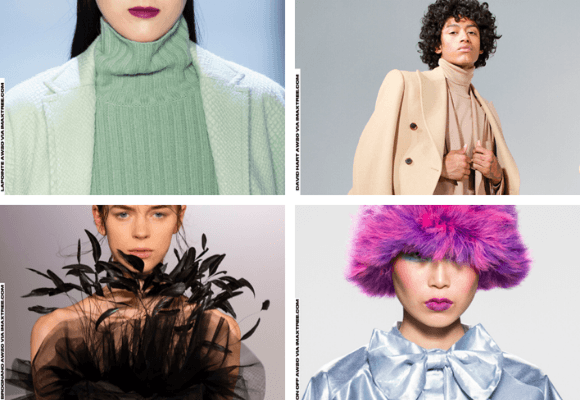 The nights are getting darker, the air is getting colder and the AW season is definitely upon us. Unsurprisingly, the Pure London team are donning our best winter woollies and keeping a close eye on the AW20/21 trends coming in. Based on intelligence provided by our trend partners over at Unique Style Platform, I've pulled together a quick overview of the key trends to look out for this buying season…
Hibernate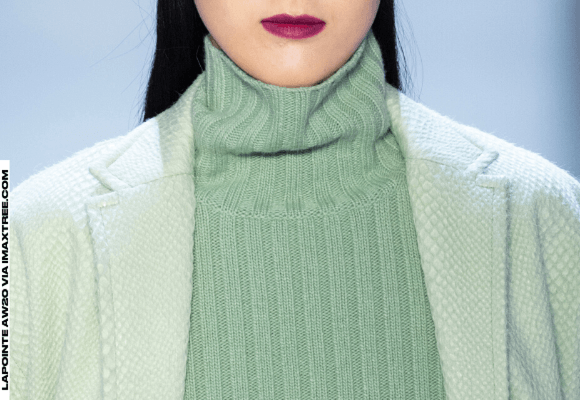 Hibernate is a decidedly cosy trend. As the name suggests, Hibernate is all about comfort, tactility and finding a place of safety. We're talking chunky knits, we're talking wools and we're talking teddy; think, your favourite winter jumper in literally all forms. In contrast to its summer predecessors (and some of its winter bedfellows), Hibernate brings a much more muted palette to our wardrobes, with subtle winter pastels and washed warm colours bringing feminine, autumnal notes to AW20/21 collections.
Attune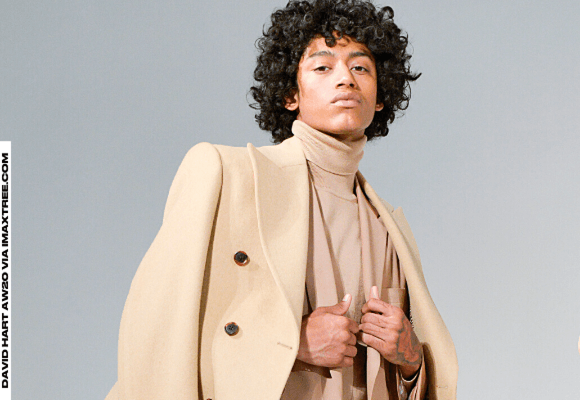 Another calmer influence in the winter trend wheelhouse is Attune. Clean lines and luxurious, yet functional, minimalism take the stage here. In terms of fabrics, Attune is almost a grown-up Hibernate, with cord and suede taking the place of Hibernate's "cuddlier" materials. Where colours are concerned, warmth is still very much on the Attune agenda; ochre, praline and burgundy make brown this season's new black.
Opulence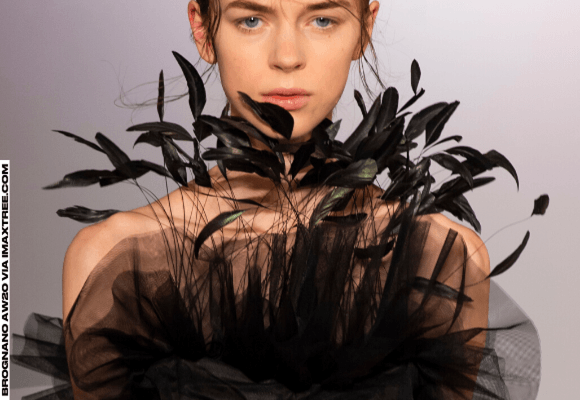 Meanwhile, at the other end of the trend spectrum, Opulence brings a decidedly "more is more" aesthetic to the mix. This luxurious trend is also about sensory and tactile fabrics, with soft velvets and faux fur reappearing once again. This sumptuous trend is unsurprisingly defined by jewel tones and embellishments; for customers, it's a must for party season.
Nu-Tech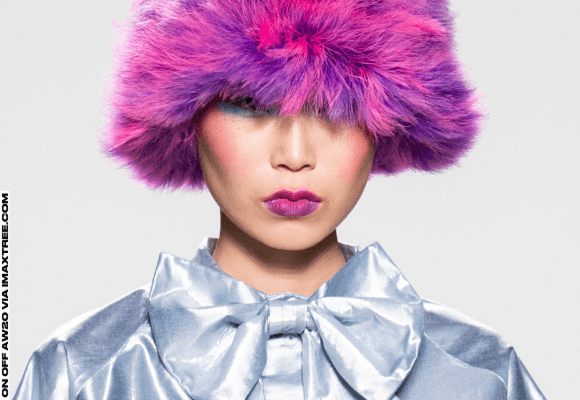 Where opulence was at the very end of the trend spectrum, Nu-Tech doesn't exist there yet. This digitally-driven, futuristic look is a direct response to our technological age. Nu-Tech is by definition disruptive and boundary-less, answering, in many ways, to our Pure London Nomad theme. Unexpected pops of colour challenge the traditional AW seasonal palette with glowing neons and bright colour blocking. Technical and sportswear fabrics are also a must for Nu-Tech, taking the athleisure look and making it more fashion than ever.
Want to know more about the key trends for AW20/21? Join us at Pure London from 9th – 11th February to see the trends come to life on our industry-leading catwalks and hear from the trend experts themselves, Unique Style Platform.
This post was created by Pure London editor Emma Wilder
---
About Pure London and Pure Origin
We are the UK's number one leading fashion trade event that brings together the entire fashion supply chain, right the way from fibre through to finished ready to wear garments.
No other UK show offers sourcing and brands together, making Pure London and Pure Origin the only event to cater to all your fashion buying needs under one central London roof.
Location & Opening times:
Olympia London,
Hammersmith Road,
Kensington,
London W14 8UX
-
Sunday 9th February 2020, 09.30 - 18.00
Monday 10th February 2020, 09.30 - 18.00
Tuesday 11th February 2020, 09.30 - 16.00