20 Feb 2020
Who's who at Pure London… Elena Todary, The Collaborative Store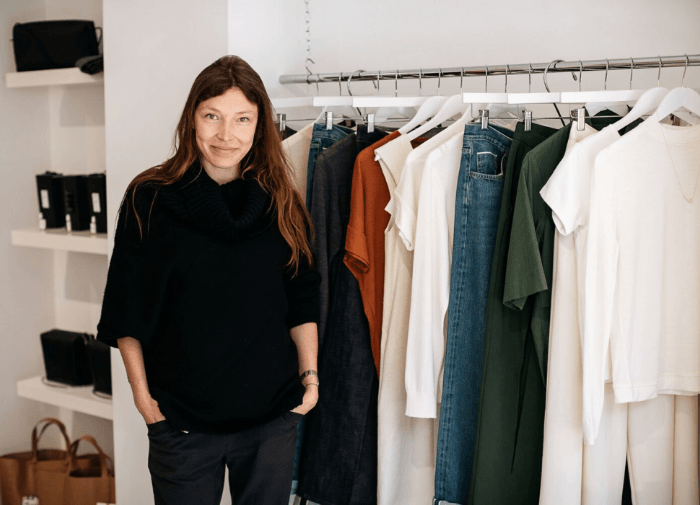 Pure London never fails to provide a veritable "who's who" in the UK fashion industry, with brands, bloggers and, of course, buyers joining us at Olympia London each and every season. AW20 proved no exception, and it was a pleasure to sit down with Elena Todary, buyer and founder of The Collaborative Store, to find out more about what she does and why she was at Pure London.
Tell me a bit more about The Collaborative Store…
We are a lifestyle concept store, that launched back in 2015, as a pop-up store. The idea initially, and now still, is to bring likeminded designers together. At the time, our idea was to bring our own brand onto the market but because we were relatively new, we wanted to find likeminded people to bring on board to broaden our offering.
We spiced it up a little bit as well; we brought in accessories, jewellery and some homeware. Our style is quite contemporary and minimal; the idea is that it's all functional and that's part of the concept.
We only work with independent brands. They're small to medium businesses, although we have a couple of brands now who are relatively well-known in the markets, but we want something unique and unusual and that's not available on every high street.
Even though we are contemporary, we're not trend led. It's about function, quality and design. Design is key for us, but it's also about quality and functionality. I know that is a trend now, but that's always been our concept, so we're ahead of the time!
Everything we sell is "slow" in every possible aspect, we're looking for items that people buy to keep, that are built for the future.
So, the story of a product or a brand must be quite important to you?
Absolutely! Since the start we have always talked with our customers about brands and stories. Again, it's a big trend now, and shoppers are being encouraged to really look into the brands and products they invest in.
That was really the core of the concept when we started; we wanted to tell people these stories and why the brands create the products they do, why it's important and who is behind the pieces. We wanted to show the ethical supply chain and prove that we know exactly where our products come from.
Knowing all this places a really unique value in a product, because if you know where it comes from and you know the full story, you feel more attached to it. It's the whole sentiment of moving away from disposable things; whatever it is that you own, I think it's really important to place value on it.
When we select brands, we really grill them on every level. Yes, we listen to their story, but we also always ask how their product is made, if it's fashion, where their fabric is sourced, where they manufacture, etc. It all comes down to their own brand values, but in order for it to be relevant to us, I have to ensure that it fits within our key collection.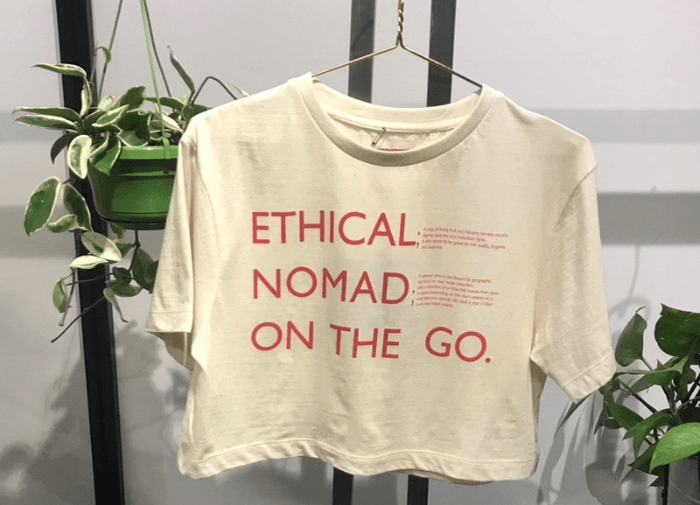 Why are you attending Pure London this season – is there anything in particular you're looking for?
We exhibited at Pure with our own brand in around 2014, in the contemporary brands sector. That's something you do really well, there's always a sector dedicated to discovery at Pure, which is something that's really important to me and for my store.
With so many new brands every day, our customers trust us to provide them with really amazing products to discover for themselves. They can be sure that our products are something a bit different and not simply a start-up or small brand. When we buy we're looking for quality, we're looking for know-how, we're making sure the people behind the brand are being fairly treated and are really experts at what they do.
Our concept and store are all about the thrill of discovery. That's what our customers look for when they come to us, and that's what I look for when I come to you.
What's caught your eye so far?
There are a few nice concepts I've seen. I was actually up at Pure Origin as well, because we have our in-store brand producing the capsule collection as well. I've actually found quite a few people there. I'm looking for a new bag supplier and met with a Dutch exhibitor who do bags and packaging; every element of our store is important, and they can do good quality recycled bags with the same design element.
There are quite a few stores who have their own in-house labels, so I think it's very smart and it's quite relevant for those boutiques and stores to have both shows in the same place.
The Pure Conscious sector is obviously very relevant for us because the ethical side is one of the key elements for us. We've always concentrated on sourcing products made from natural fibres and I've found a few brands who use organic cotton and manufacture ethically as well.
Time is always of the essence so it's good to come to the key trade shows and to have everything in one place and do everything in one day.
Describe your personal style…
I mean, I'm a design-lover. I believe that good design is simple, it's all in the details and functionality. That's me, that's the way I dress. I like minimal, but comfortable; things that I can mix together well, like a capsule wardrobe. Basically, that's what we do in the store! In terms of colour, I like a pop of colour here and there, but generally I like more earthy and muted colours. It has to fit right, and I have to feel that I can move freely.
How would you describe Pure London in 3 words?
Well-rounded, vast and relevant – I was actually pleasantly surprised about what I've discovered here and so it's definitely been very useful.
Missed out on meeting the buyers this season? Be sure to make space in your calendar for the next editions of Pure London and Pure Origin taking place from 19th – 21st July.
This post was created by Pure London editor Emma Wilder