les âmes d'Ida reinterpreting Greek mythology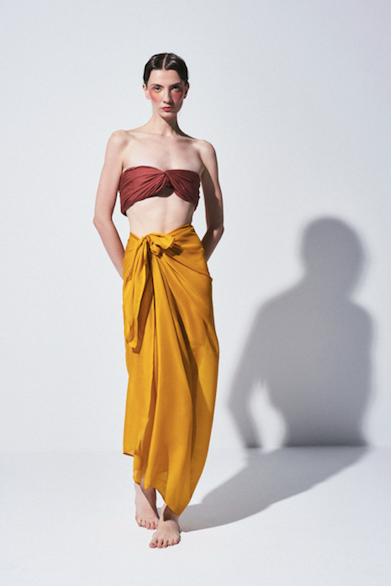 From Rubens to Botticelli, Judgement of Paris has been one of the most interpreted scene of Iliad. It is known as first beauty contest of the history which took place at Mount Ida. In 2023, les ames d'Ida enriching its classic neutral resortwear collection with the inspiration of Judgement of Paris.
The enchanting colors and the silky textures of the drapes date back to the goddesses of Ida, they are all in pure silk, organic cotton and linen because goddesses don't wear polyester.
WHAT IS JUDGEMENT OF PARIS?
Eris, the goddess of discord, was not invited to the wedding of Peleus and Thetis. In revenge, Eris brought a golden apple, inscribed, "To the fairest one," which she threw into the wedding. Three goddesses, Hera, Athena and Aphrodite, agreed to have Paris of Troy choose the fairest one. Paris chose Aphrodite, because she bribed him by giving him the most beautiful woman in the world, Helen of Sparta, wife of Menelaus. Paris carried Helen off to Troy, and the Greeks invaded Troy for Helen's return. This was the cause of the Trojan War.