17 Sep 2022
LOLA CASADEMUNT BY MAITE presents its RÊVE D'ÉTÉ collection for the upcoming spring-summer 2023 season at MBFWMadrid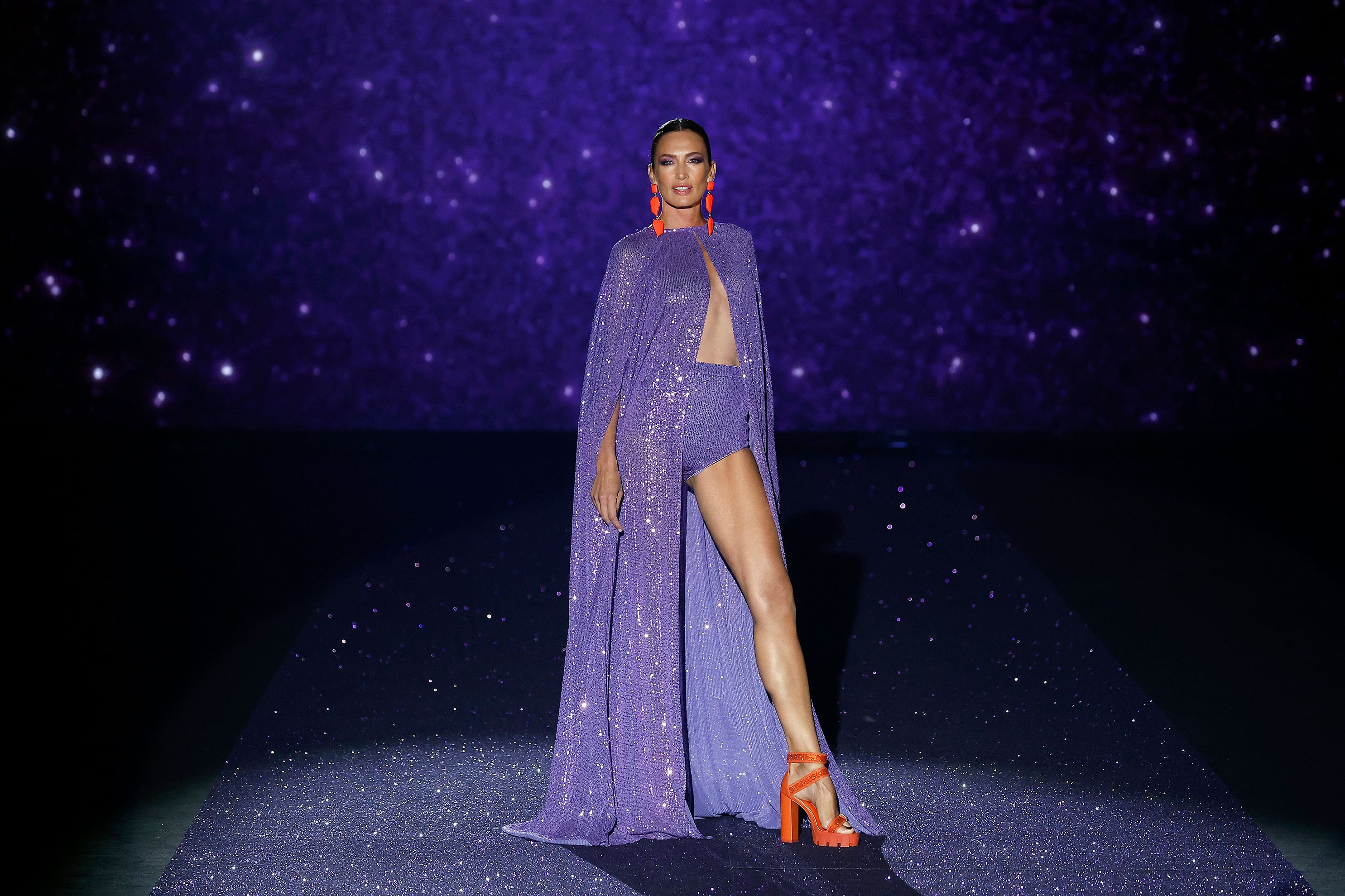 The best inspirations come during the sleep state, that moment when minds are not subject to any thoughts and give free rein to the imagination. The next LOLA CASADEMUNT BY MAITE spring-summer 2023 collection is born from that phase in which big dreams mixed with inspiration are at their best.
The creative director of the fashion brand, Maite Casademunt, drinks from her own dreams, from that stage between being awake and falling asleep, to create her new collection with sophisticated and delicate looks, while being versatile, comfortable and in which color and patterns are, as always, of vital importance.
"A creative director's head never stops working and often the best inspirations come from that moment before falling asleep. Therefore, this new collection that has a lot to do with my dreams and with my LOLA CASADEMUNT imaginary: full of color, elegant and functional garments, and very careful in every detail", explains Maite Casademunt.
All the garments in the collection are designed to create surprising and versatile total looks with clothes and accessories that combine perfectly with each other. Animal print zebra prints in colour, personalized prints and jacquard logomania enrich volumes such as tube, mini and full skirts; fluid and tailored palazzo pants; mini shorts; long flowing dresses, cape dresses; Mini dresses with maxi bows, all of them combined with upper pieces such as cloaks of tulle, crop tops, cropped blouses and lingerie bras.
A very rich collection also due to the use of materials such as tulle with beading inlays, metallic knitted inlays, mohair, jacquard, pleated and micro-pleated, metallic laminates, sequins, eco-leather, cotton tweed and guipure.
Colour, as always in the LOLA CASADEMUNT universe, takes on special importance. In this case, vibrant and acid colours - such as fuchsias, oranges, mauve, gold and fluor - are once again the protagonist to bring the collection to life.
A total look that is completed with accessories, such as maxi logo bags, mini bags with inlays, wide belts, hats with built-in visors, sandals with strass, earrings and necklaces.
It is, therefore, a collection in total harmony with the iconic DNA of the firm: the colour, its own prints, the logomania, the animal print and the attention to detail in each of the garments. An animal stain that varies collection after collection, this time in zebra and that explodes with color this season.
Some dreams like this starring energetic tones that dye the zebra animal print and personalized jacquard prints with color; all this very DNA of LOLA CASADEMUNT and that enriches a collection full of dream pieces.
About LOLA CASADEMUNT:
LOLA CASADEMUNT is a family-owned women's fashion and accessories company founded in 1981 in Cardedeu (Barcelona). Currently and since 2018 it is directed by Maite Casademunt, creative director of the collections. It has two lines: LOLA CASADEMUNT and LOLA CASADEMUNT BY MAITE (premium), which reinvent current trends under the inimitable and identifying DNA of today's cosmopolitan woman: unstoppable, authentic, and vital!
LOLA CASADEMUNT is much more than a fashion brand; It is a whole world destined and dedicated to the desires of a woman. The firm has more than 12 own stores, 4 franchises and 25 El Corte Inglés corners in the main cities of Spain; more than 850 multi-brand points of sale in Spain, and it also has a presence in international markets such as Europe with more than 250 points of sale.