02 Feb 2022
Sustainable Underwear Brand Pantee Raises £200K to Ignite a Comfort Revolution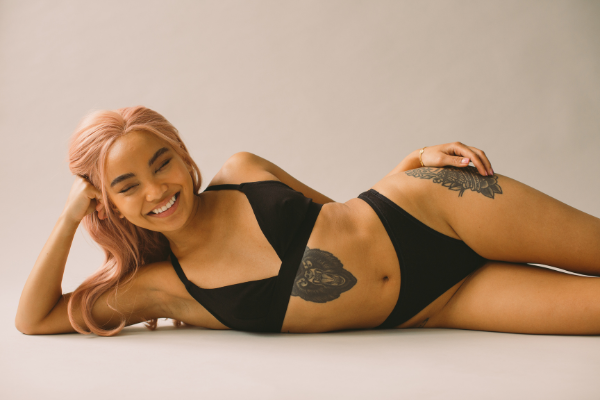 Pantee, the world's first underwear brand made from deadstock t-shirts, announced a successful £200K fundraise today. Despite less than 1.4% of funding going to female-founded businesses in the UK, sisters & co-founders Amanda & Katie McCourt have gathered support from angel investors to expand brand awareness, grow their impact and further disrupt the fashion industry.
"After a successful year, we're excited to be starting 2022 with the support of investors that share our vision for the future of Pantee," said co-founder Amanda McCourt. "We are proud to have created a brand that is pushing boundaries, both in the way we create our products and empower our community, but this is really just the beginning.
Designed by women, for women and the planet, Pantee is igniting a Comfort Revolution with their stylish and comfortable cotton underwear sets made from fabric that would otherwise be wasted. Starting from £20 for briefs and £38 for bras, each product has been thoughtfully designed for ultimate comfort with no compromise on style.
"'We've hit a saturation point. We're making too many clothes and the recycling markets are full," explains Ross Barry of the family-run textile recycling firm LMB Textiles Ltd. "We need more brands like Pantee to change how we view deadstock garments and disrupt the industry."
Since launching in 2021, the brand has been praised by publications such as Vogue, Stylist Magazine and Sheerluxe and was named a 'Top Sustainable Underwear Brand' by The Independent. Pantee also has the support of tech giant Klarna, having been named as a recipient of their Small Business Support Package.
Creating underwear from deadstock is just the start for these sisters. They have built ethical and sustainable practices into the core of their business from the production floor to the customer's door. Every order is packaged in plastic-free, recyclable packaging. Plus, Pantee has committed to planting one tree for every order.
Pantee products are made in a facility in Bangladesh that meets strict labour standards. The ethical production process ensures pay above the living wage, management positions for women and yearly bonuses.
For more information, media inquiries and interviews, please contact katie@pantee.co.uk.
About Pantee
Pantee is the sustainable underwear that makes super soft sets from deadstock fabrics. Co-founded by sisters Amanda & Katie McCourt during the pandemic, Pantee is on a mission to tackle fashion waste and create a sustainable alternative without any compromise on comfort or style.
Media Contact: katie@pantee.co.uk