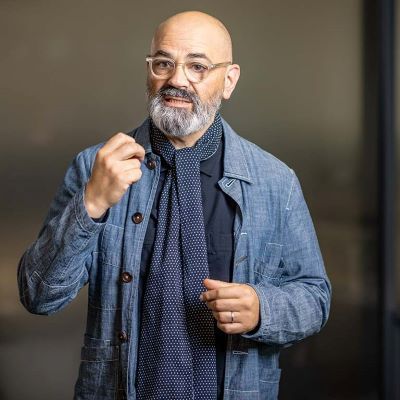 Ibrahim Ibrahim
Retail Strategist, Author & Managing Director
,
Portland Design

Ibrahim is the Managing Director of Portland Design. Based in London and established in 1987, Portland is part of the global Perkins&Will architecture and design group.
Portland is a leading Place Strategy, branding and strategic retail design business and works on a broad range of projects including retail, F&B, consumer brands, shopping centres, airports, train stations, co-working, mixed use developments and urban regeneration.
Portland's understanding of audiences' relationship with place, brands and their engagement with physical and digital environments lies at the heart of their work. This understanding is built through research, data and insights that drive future audience expectations. Portland approach is driven by evidence based design and 'future readiness'.
Ibrahim originally trained as an aeronautical engineer and is a post-graduate of the Royal College of Art and Imperial College London and a Fellow of the Royal Society of Arts. He is a regular speaker at conferences and a frequent contributor to journals and trade press. He has written various pieces for The Economist 'Insights'. He is also a published author with his book, 'Future Ready Retail' which explores the future of retail and it's impact on brands, the customer experience, our high streets and town centres.
When he is not overseeing the 'ideas fuelled' studio at Portland, Ibrahim is normally found with his family or in his workshop making sculpture and furniture, fiddling with classic cars or managing his woodland whilst riding his tractor!