Agent Matchmaking Partner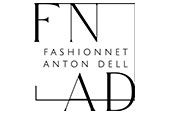 FashionNet Anton Dell, the world leader helping brand find agents and distributors globally. We connect fashion brands with wholesalers to expand global markets and to grow your business.
FNAD would welcome the opportunity to provide our expertise within the wholesale market of fashion, to expand your brand's awareness and grow global sales, through a mix of creativity, strategy, in depth knowledge and the major network of agents we are connected to in the UK and worldwide.
FNAD, has a wealth of accumulated knowledge and experience Established 28 years ago and with over 15,000+ wholesalers in our global database. We have helped 1200+ brands, we source the best suited agents and distributors to match your brand., our goal is to present a wholesale partner with aligned business acumen, necessary set up and sales vision for the brand. Our team listens to the finite requests in order to make an optimal partnership.
As a global leader in facilitating brand-agent connections, we are delighted to extend our expertise to all exhibitors at Pure X JATC.