07 Mar 2019
Newsletter #5: Another season down: Pure London AW19/20 round up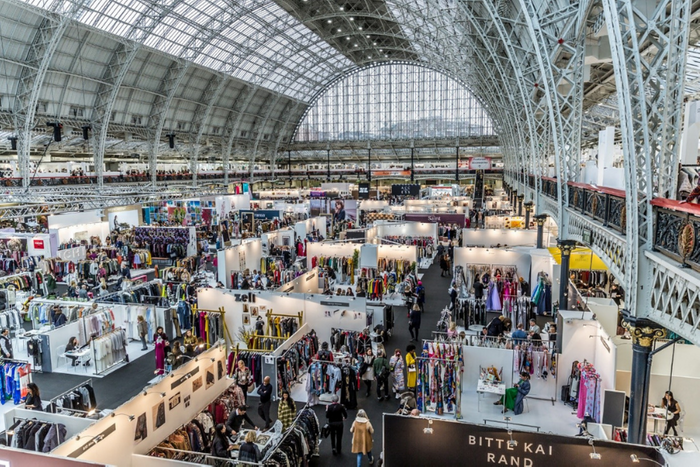 The Pure London newsletter is back, and it's got a brand new content editor! In this month's edition, I'll be taking you through some of my highlights from my very first season at Pure London as the content editor.
I'll be reliving some of the inspiring content sessions; how could I not talk about Katherine Hamnett taking the Main Stage by storm with her iconic statement tees? I'll also be sharing the trends from the catwalks, including the brand new Origin stage catwalk, as well as (hopefully) inspiring you with the latest on our Power of One campaign.
With Redefining Disruption as our headline theme this season, it's safe to say that Pure London and Pure Origin AW19/20 definitely delivered.
So, without further ado, sit back, relax and discover the best of the season…
Emma Wilder
Content Editor
WHAT WENT DOWN AT PURE LONDON AW19/20?
With another hugely successful season of Pure London under our belts, it's difficult to know where to start when it comes to rounding up this season's highlights; there were just so many!
February 2019's Festival of Fashion kicked off everyone's Sunday with a burst of energy and an electric atmosphere filled the halls of Olympia London.
The AW19/20 seminar programme offered a little bit of everything, and then some, with sustainability, retail, trend forecasts, styling and social media all on the agenda. The quality of this edition's speaker programme wasn't wasted on our visitors either…
Commenting on his overall impression of this season's edition, Ash Allibah, International Fashion Editor at ASBO Magazine told me, "I've not been to Pure for a number of seasons actually and I find that the talks are a lot more inspirational now… I find that you are really stepping it up in terms of the level of speakers that you're getting."
Echoing his sentiment, the BBC's Helen Lannard commented, "Great guests such as Katharine Hamnett, MP Mary Creagh and Lucy Siegle gave passionate and authoritative talks on how the industry needs to change and judging from the reaction during Q&A sessions it was a subject that was very well received".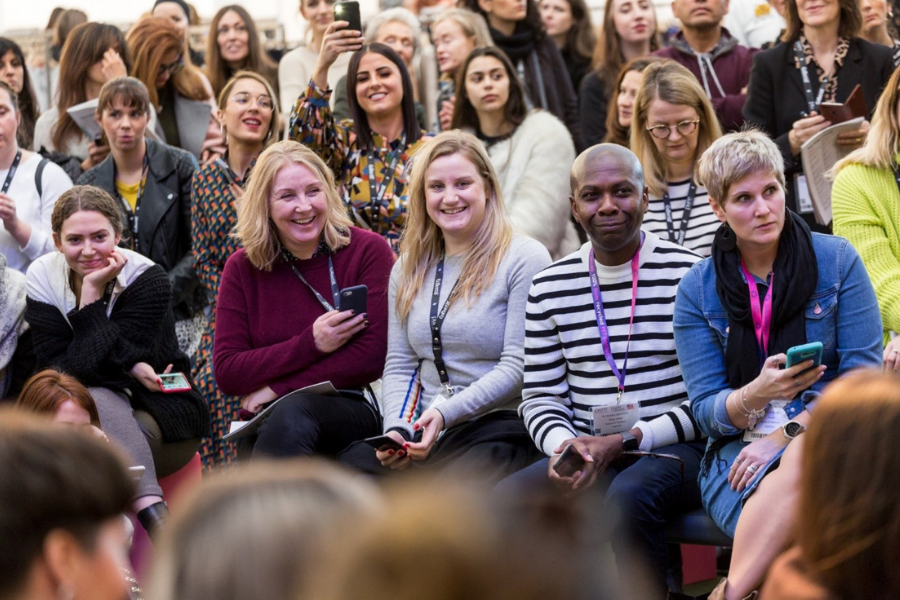 As if that wasn't enough, this season's exhibitor line up offered an incredibly diverse range of collections and the new and improved show sectors in both Pure London and Pure Origin meant that the shows were easier to navigate.
Blogger and fashion influencer, Hayley Kaseras commented on her experience of the show, saying "Pure was such a fun event. It gave me a chance to meet some lovely faces behind the brands and connect with new clients. It was lovely to see all the new collections 'IRL' and get to talk through them with the brands."
Our ever-growing Pure Conscious sector also drew the attention of Fashion United's Junior Editor Huw Hughes, as he told me, "This season's Pure London offered an exciting peek into the future of the fashion industry, with sustainability and innovation taking centre stage of the fair. Looking ahead, I'm excited to see how the Conscious section continues to evolve in the future."
With Pure London SS20 just months away – on the 21st to 23rd July FYI – there's so much to look forward to! In the meantime, I'll be keeping you updated on the latest in the industry to make sure you're ready for summer 2019's Festival of Fashion.
Continue reading Newsletter #5
About Pure London and Pure Origin
We are the
UK's number one leading fashion trade event
that brings together the entire fashion supply chain, right the way from fibre through to finished ready to wear garments.
No other UK show offers sourcing and brands together, making Pure London and Pure Origin the only event to cater to all your fashion buying needs under one central London roof.
Location & Opening times:
Olympia London,
Hammersmith Road,
Kensington,
London W14 8UX
Sunday 10 February 2019, 09.30 - 18.00
Monday 11 February 2019, 09.30 - 18.00
Tuesday 12 February 2019, 09.30 - 16.00