28 Jun 2019
Beyond the brands with In'A'Seashell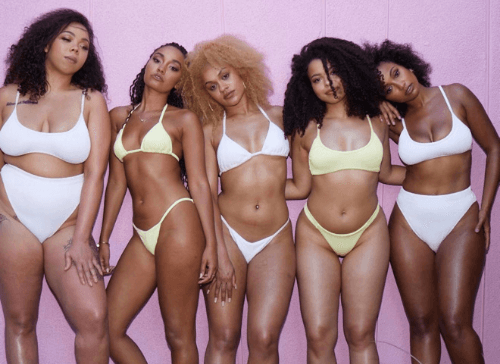 As we continue to get to know the people behind the brands this season, we spoke to brand new swimwear brand In'A'Seashell ahead of their debut at Pure London SS20.
Can you tell us the brand story?
In'A'Seashell was founded by myself, Gabrielle Urquhart, and Leigh-Anne Pinnock. We have been the closest of friends for about 15 years now. The idea for the brand first came to us by a pool in Miami when we Leigh-Anne and I discovered we both shared the same dream to create an inclusive swimwear range. It was then that we decided to put our heads together to create a swimwear brand like no other!
What does In'A'Seashell stand for?
In'A'Seashell is an inclusive swimwear brand that aims to offer something for every woman; we want to empower all women to embrace their race, shape and body type! We want our brand to be represented by all women, real women and we design our swimwear in the hope that every woman wearing it feels confident and sexy. Our philosophy is that, just like seashells, each woman is beautiful, unique and has her own story to tell.
Talk me through your latest collection and the inspiration behind it...
For us, the main goal for our first collection was to create a universal swimwear range to suit all body types. That's why we've kept the designs simple and chic, focusing more on fabrics and materials. We've used terry cloth for our Signature Bikini and dungaree buckles to fasten our Power Bikini. One of the most important things to us is creating something that the swimwear world hasn't seen before.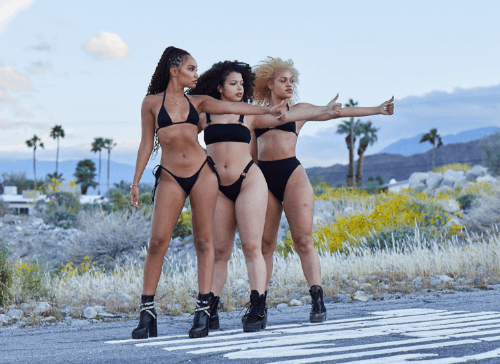 What does your brand offer that no one else does?
Put simply, amazing quality and flattering fits! We wanted to make sure our bikinis would last holiday after holiday, both in terms of durability and trends. In'A'Seashell isn't just a swimwear brand, it's a movement; it's about feeling amazing in your body and confident to wear swimwear. We made the conscious decision to use models with very different body shapes and races because when it comes to swimwear campaigns, more diversity is needed!
What is the aim for the brand in the future?
Our goal is obviously to grow our business and our collections, introducing beach clothing, loungewear and jewellery. We want to keep inspiring our customers and making women feel amazing about themselves!
Why have you chosen to exhibit at Pure London this season?
This is our first season at Pure London. At this point in the growth of the brand, we're really looking to increase our visibility within the industry, and allow people to discover our brand up close and personal.The goal is to become the number one choice for swimwear.
Join In'A'Seashell this season at Pure London SS20!
Register today APPLY FOR A STAND
---
About Pure London and Pure Origin
We are the UK's number one leading fashion trade event that brings together the entire fashion supply chain, right the way from fibre through to finished ready to wear garments.
No other UK show offers sourcing and brands together, making Pure London and Pure Origin the only event to cater to all your fashion buying needs under one central London roof.
Location & Opening times:
Olympia London,
Hammersmith Road,
Kensington,
London W14 8UX
Sunday 21 July 2019, 09.30 - 18.00
Monday 22 July 2019, 09.30 - 18.00
Tuesday 23 July 2019, 09.30 - 16.00