29 Jan 2020
Editor's choice: accessories at Pure London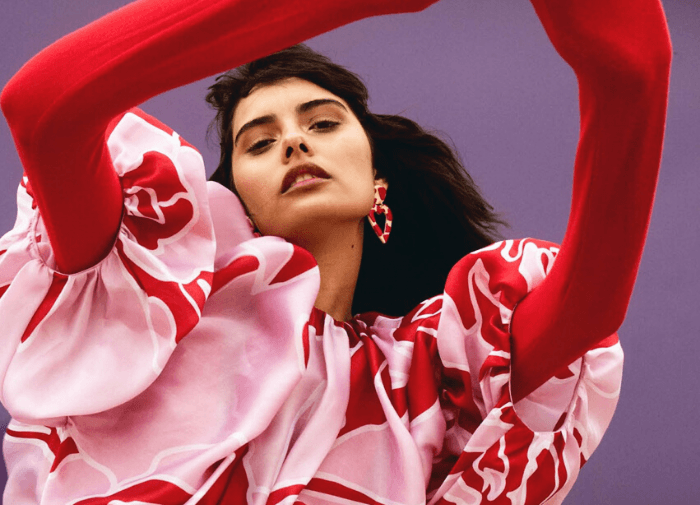 The perfect outfit's just not the perfect outfit without the right accessories. The same can be said for the Pure London line up. That's why I've picked a few of the names adding a little something extra to Pure London AW20/21.
Bibi Bijoux

Founded over 20 years ago as a family business in the Netherlands, Bibi Bijoux create bohemian inspired jewellery with core values of spirituality, individuality and quality. With their customers at the heart of everything they do, Bibi Bijoux is inspired by heritage whilst creating a modern brand that works with today's busy lifestyle, striving to make their customer feel empowered to express her own unique style. This season, Bibi Bijoux have collaborated with TV and radio presenter Kate Thornton, to create a stunning and exciting new collection called KT x Bibi, which they will be showcasing at Pure London.
Kate Thornton will appear on the Nomad Stage at 12:10 on Sunday 9th February to discuss the collaboration. See the full seminar programme here.
No Shrinking Violet

Australia meets London in No Shrinking Violet's bold, bright and chunky jewellery. Drawing inspiration from colour, form and texture, founder and designer Georgina Brackstone creates wearable art in the form of jewellery designed to be accessible to everyone. Paying homage to the 1980s, No Shrinking Violet's designs channel clashing colours and patterns, inspired by Pretty In Pink and designer Jenny Kee, with their motto being "Bolder, Brighter, Bigger". Each and every No Shrinking Violet piece is one of a kind, expressing personality and individuality in every wearer.
Napo Gloves

napo gloves is a unique brand offering highest quality leather gloves for men and women. Their products are characterised by both comfort and functionality, enabling the use of touchscreen devices, whenever, wherever. Made from the finest nappa leather, this soft but durable fabric is perfect for winter weather. Their non-standard, sophisticated designs add a touch of luxury to every pair of gloves, making them perfect for the modern lady and gent's wardrobe.
Kopka

Kopka are a luxury knitwear brand based out of Brühl, Germany. Their simple goal is to create timeless, minimalist accessories, using the best materials they can find, such as Merino wool, cashmere and cotton. Toeing the line between classic and experimental styles, Kopka continuously reimagine their products, as well as the materials they use, to constantly build upon their core range.
Kapre
Founded in 1998, Kapre are a specialist importer of luxury scarves, lauded for their colourful and breathtaking product range in finest cashmere, wool, silk, linen and blends. Kapre are dedicated to procuring the best quality materials, and frequently work with 100% Merino wool sourced from Australia. The beauty and intricacy of each hand-crafted Kapre scarf is best appreciated by seeing and handling the product first-hand.
Join us at Pure London AW20/21 to discover the accessories brands you need to see. Don't miss the Festival of Fashion from 9th – 11th February in the iconic Olympia London.
This post was created by Pure London editor Emma Wilder

---
About Pure London and Pure Origin
We are the UK's number one leading fashion trade event that brings together the entire fashion supply chain, right the way from fibre through to finished ready to wear garments.
No other UK show offers sourcing and brands together, making Pure London and Pure Origin the only event to cater to all your fashion buying needs under one central London roof.
Location & Opening times:
Olympia London,
Hammersmith Road,
Kensington,
London W14 8UX
-
Sunday 9th February 2020, 09.30 - 18.00
Monday 10th February 2020, 09.30 - 18.00
Tuesday 11th February 2020, 09.30 - 16.00