14 Sep 2018
MODA Gent moves to Pure London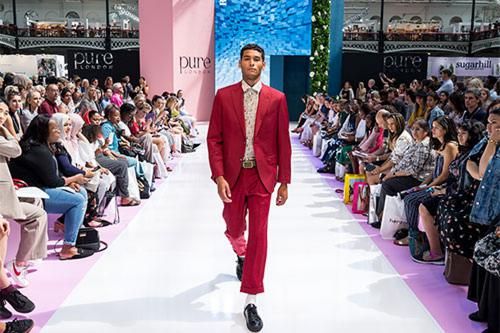 Pure London, the largest festival of fashion in London, is pleased to announce that the menswear section of Moda, Moda Gent, will re-locate to Pure London and join the Pure Man line-up for the February 2019 show.
The move comes following the sale of Pure London to the ITE Group, and aims to present a stronger menswear offering in London and continue Pure London's long-term strategy to create a unified Festival of Fashion delivering collaborative solutions to meet buyer's needs across all sectors.
Since its launch in 2016 Pure Man has grown rapidly and, now featuring its own entrance, showcases over 100 new and existing menswear brands offering classic to cutting edge menswear, sportswear and accessories.
Adam Gough, Head of Menswear at Pure London says: "We are excited to welcome Moda Gent to Pure Man from next season. With the menswear market projected to grow by 30% to £15bn by 2021, the re-location of Moda Gent will give buyers more choice and a platform to discover mid to high-end menswear brands, emerging designers, trend-led designs, back-to-basics essentials, accessories and footwear all under one roof."
Moda Gent Event Director, Silvia Collins comments: "We've enjoyed huge success with menswear at Moda over the years, but as the market changes so do the demands of our brands. New business is at the top of everyone's agenda at the moment and exhibitors have been asking us for an event in London for some time. With Pure Man now part of the ITE portfolio this is finally possible, with the show offering menswear brands access to a fresh audience of both domestic and international buyers."
---
About Pure London and Pure Origin
We are the
UK's number one leading fashion trade
event that brings together the entire fashion supply chain, right the way from fibre through to finished ready to wear garments.
No other UK show offers sourcing and brands together, making Pure London and Pure Origin the only event to cater to all your fashion buying needs under one central London roof.
Location & Opening times:
Olympia London,
Hammersmith Road,
Kensington,
London W14 8UX
Sunday 10 February 2019, 09.30 - 18.00
Monday 11 February 2019, 09.30 - 18.00
Tuesday 12 February 2019, 09.30 - 16.00