20 Aug 2018
Newsletter #3: Pure Origin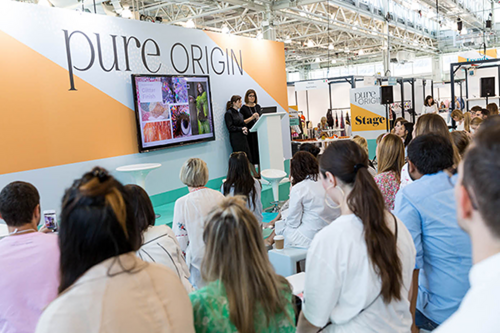 Welcome to Pure London's newsletter #3.
In this edition, I'll be talking you through some of my top highlights that the SS19 show had to offer (I might end up talking about the whole show, because you know, it was all a highlight).
It's been a whirlwind of emotions, and I'm not sure what has made me feel more alive: Maya Jama's blonde surprise or sitting front row as the coolest students in the UK came together at the Graduate Fashion Week catwalk?
Or perhaps it was the focus on sustainability throughout the whole show that made me warm inside and seeing everyone engaging and loving the introduction of our Conscious edit to our Power of One campaign and all our future-focused seminar sessions.
I'm excited to show you what's in store next, but for now – sit back, relax and enjoy the read.

Nelly Gergi
Content Editor
The second edition of Pure Origin
A lot has happened since we launched our sourcing show Pure Origin earlier this year in February. We promised to connect you with the entire world and indeed that's exactly what we did. The world joined us again for the July show, and the fashion supply chain was once again reunited under one roof at London Olympia.
For Pure Origin 2.0 we wanted to give you more of everything; more insights, more trends and more content. The July show brought together the leading experts from the industry for sessions on innovations, fabric evolution, sustainability and tech as well as future trend forecasting by WGSN and colour forecasting by Coloro.
The second edition of Pure Origin attracted buyers from ASOS, Victoria Beckham, White Stuff and Topshop, amongst many others. Jenny Hulme, The Head of Buying at the leading sustainable brand, People Tree, said, "I found the Origin section very helpful and made contact with two potential new suppliers, both of who I will be following up with."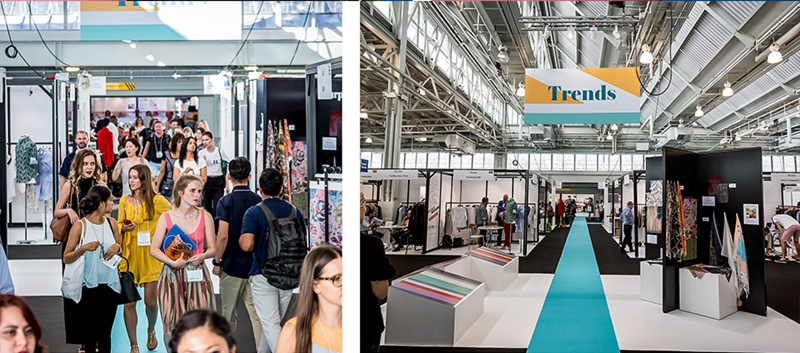 Hosting both UK based and European manufacturers, including Portugal, Italy and Turkey, Pure Origin also welcomed new countries including Taiwan and Mauritius. July also saw the launch of a new dedicated denim sector, bringing together denim labs, manufacturers and fabric suppliers.
Exhibiting for the first time, denim exporter Rajby Textiles said, "we chose to come to Pure Origin because we see great potential in the UK market and we have the right products to offer to different brands".
As Pure Origin continues to grow at a rapid pace, we've got some exciting things planned that we cannot wait to share with you, so make sure you keep p-to-date for more news and insight.
Continue reading Newsletter #3
About Pure London and Pure Origin
We are the
UK's number one leading fashion trade event
that brings together the entire fashion supply chain, right the way from fibre through to finished ready to wear garments.
No other UK show offers sourcing and brands together, making Pure London and Pure Origin the only event to cater to all your fashion buying needs under one central London roof.
Location & Opening times:
Olympia London,
Hammersmith Road,
Kensington,
London W14 8UX
Sunday 10 February 2019, 09.30 - 18.00
Monday 11 February 2019, 09.30 - 18.00
Tuesday 12 February 2019, 09.30 - 16.00