20 Aug 2018
Newsletter #3: SS19 Wrap-up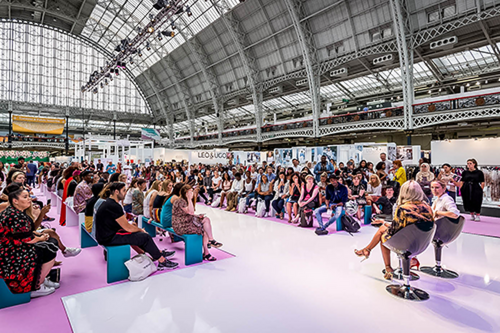 Welcome to Pure London's newsletter #3.
In this edition, I'll be talking you through some of my top highlights that the SS19 show had to offer (I might end up talking about the whole show, because you know, it was all a highlight).
It's been a whirlwind of emotions, and I'm not sure what has made me feel more alive: Maya Jama's blonde surprise or sitting front row as the coolest students in the UK came together at the Graduate Fashion Week catwalk?
Or perhaps it was the focus on sustainability throughout the whole show that made me warm inside and seeing everyone engaging and loving the introduction of our Conscious edit to our Power of One campaign and all our future-focused seminar sessions.
I'm excited to show you what's in store next, but for now – sit back, relax and enjoy the read.

Nelly Gergi
Content Editor
SS19 Wrap-Up
Pure London SS19 was a three-day fashion festival filled with everything you can think of, and little bit more, and it was without a doubt our hottest show to date (both literally and metaphorically).
Bringing you a little bit more this season, from our inspirational catwalks with a dedicated scene by Graduate Fashion Week to an incredible line-up of speakers, including social media it-girl Maya Jama and Fashion veteran Caryn Franklin to insightful content sessions focusing on the future of fashion, from sustainable talks to innovation-led panels.
Our seminar line-up invited top industry leaders from Kering, Fashion Revolution, WGSN, Drapers, Fashion Roundtable and Common Objective, amongst so many others, addressing everything from the future trends to the future of fashion.
Caryn Franklin's keynote covered both diversity and happiness in the fashion industry, saying "we need to disengage from the pretenders of perfection", tying it in to the Pure London campaign Power of One about making one change for a brighter future.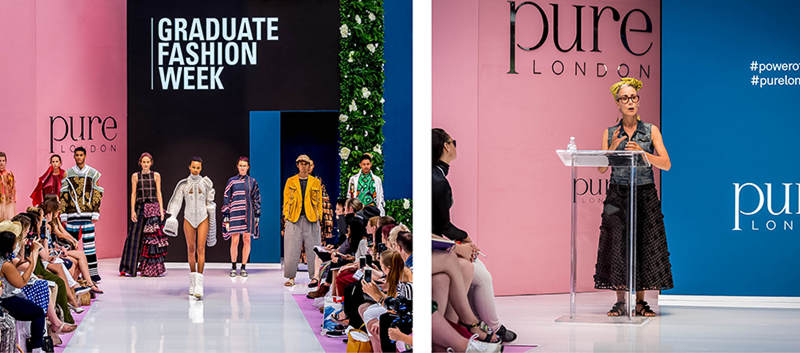 The panel discussion 'Brexit and the Impact on the Fashion Industry', led by CEO of Fashion Roundtable, Tamara Cincik, addressed, exactly what the title dictates - the future of fashion post-Brexit and what it means for the fashion industry, saying "we are the EU's largest fashion trading partner, making a whopping 29.7 billion for the economy".
On day three, Journalist and Editor Hilary Alexander led a panel on the future of sustainable design, talking about how wearable tech and sustainable processes can mean a more positive fashion industry. Hilary's panel included the Director of Sustainability Operations at Kering Michael Beutler, Scarlett Curtis from the Sunday Times and Aurelie Fontan, a fashion graduate from Edinburgh College of Art as well as Wearable Tech Stylist Muchaneta Kapfunde and Noorin Khamisani, founder of Outsider.
On the Future stage, we made sure you got everything you needed to succeed as a business, from start to finish, with top-level tips from industry leaders including UKFT, Fashion Network and Savethehighstreet.org.
With the February* show being only (yes only!) six month away, we'll make sure to keep you updated with everything you need to know, want to know and should know until then.
*Sharpie it in, the February show takes place 10-12 February 2019.
Continue reading Newsletter #3
About Pure London and Pure Origin
We are the
UK's number one leading fashion trade event
that brings together the entire fashion supply chain, right the way from fibre through to finished ready to wear garments.
No other UK show offers sourcing and brands together, making Pure London and Pure Origin the only event to cater to all your fashion buying needs under one central London roof.
Location & Opening times:
Olympia London,
Hammersmith Road,
Kensington,
London W14 8UX
Sunday 10 February 2019, 09.30 - 18.00
Monday 11 February 2019, 09.30 - 18.00
Tuesday 12 February 2019, 09.30 - 16.00