27 Sep 2018
Newsletter #4: Introducing AW19/20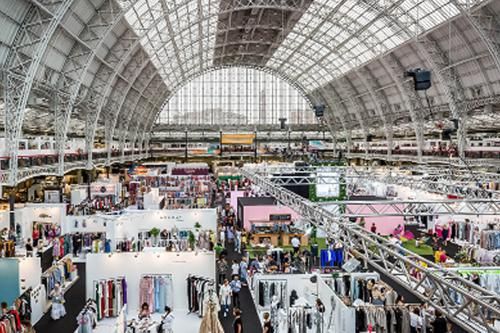 The future is looking bright and fashion is no longer about excluding normality – quite the contrary. This year was all about listening to the public, inclusivity and positivity all over and everywhere, from New York to Milan to Paris and last but not least, London. It's exciting to see that, amongst all the uncertainty that is happening, that fashion is coming together to create a space where everyone is welcome.
On another note, our new campaign is in full swing, embracing and challenging all the changes that are happening and doing what London does best – disrupting.
The fourth newsletter for the season covers exactly this, plus a bonus interview with our exciting new partner, WTiN. Enjoy the read!
Nelly Gergi
Content Editor
Get ready for AW19/20
Our AW19/20 campaign is officially live, and our new manifesto Redefining Disruption is not only a nod to the future of fashion, but an expansion on our Power of One campaign and the aim continues to be for Pure London to be a voice for change in this time of uncertainty. We'll be taking a global approach and leading the way to guide you on everything you need to know, from how to make Brexit work for you to how to reach the international market.
Sustainability and ethical fashion remains a big focus for AW19/20 and our Conscious sector continues to grow, confirming that fashion with a conscience is the only way forward for the future of the fashion industry. CEO of Burberry, Marco Gobbetti said in an interview with Business of Fashion, "Modern luxury means being socially and environmentally responsible" and it's inevitable that more leading brands and emerging designers are integrating this in their business model.
Following a great July edition, our sourcing show Pure Origin will aim to be the forefront for innovative materials, from tech to fibres as there is much more to explore in our new sectors, curated for the Pure Origin client.
At Pure London we believe 2019 is the year to have your voice heard and with the expansion of the Power of One campaign get ready for an even bigger show, as we prepare to show you what's next.
Read more about the Power of One campaign here.

Continue reading Newsletter #4
About Pure London and Pure Origin
We are the
UK's number one leading fashion trade event
that brings together the entire fashion supply chain, right the way from fibre through to finished ready to wear garments.
No other UK show offers sourcing and brands together, making Pure London and Pure Origin the only event to cater to all your fashion buying needs under one central London roof.
Location & Opening times:
Olympia London,
Hammersmith Road,
Kensington,
London W14 8UX
Sunday 10 February 2019, 09.30 - 18.00
Monday 11 February 2019, 09.30 - 18.00
Tuesday 12 February 2019, 09.30 - 16.00