07 Mar 2019
Newsletter #5: New at Pure London and Pure Origin AW19/20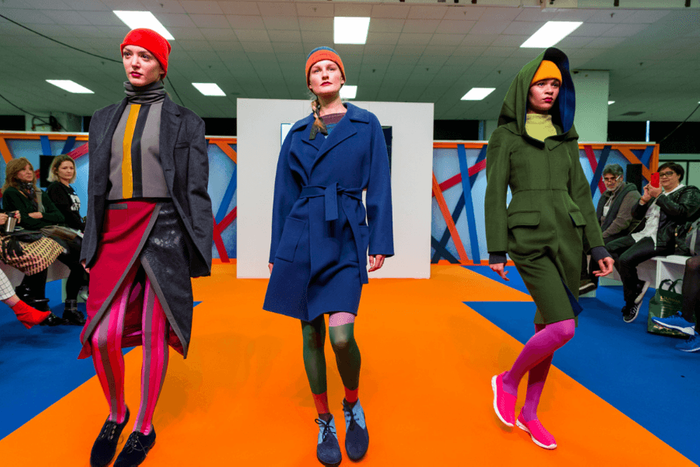 The Pure London newsletter is back and it's got a brand new content editor! In this month's edition, I'll be taking you through some of my highlights from my very first season at Pure London as the content editor.
I'll be reliving some of the inspiring content sessions; how could I not talk about Katherine Hamnett taking the Main Stage by storm with her iconic statement tees? I'll also be sharing the trends from the catwalks, including the brand new Origin stage catwalk, as well as (hopefully) inspiring you with the latest on our Power of One campaign.
With Redefining Disruption as our headline theme this season, it's safe to say that Pure London and Pure Origin AW19/20 definitely delivered.
So, without further ado, sit back, relax and discover the best of the season…
Emma Wilder
Content Editor
DISCOVER ALL THE NEWNESS AW19/20 HAD TO OFFER
The Pure London promise is to bring newness, inspiration and innovation to each and every season and AW19/20 was no different.
We brought a new level of commitment to our Power of One campaign this season, with a dedicated pledge designed to get people talking. From now on, we'll be making a new pledge every season, designed to add a new level of awareness to the show.
For AW19/20, we pledged to reduce our use of single-use plastics. In partnership with our host, Olympia London, we worked hard to make Pure London and Pure Origin a single-use plastic free show. We invested in reusable glass water bottles for our speakers, kept our VIP lounges free of disposable cutlery and plastic cups and set up water refill points around the venue. Whilst we know this isn't eradicating single-use plastics completely, it was a good place to start and the show was noticeably lower on these damaging materials. We'll be working hard on a new pledge for SS20's edition, so keep an eye on the Pure Editorial section to find out what our next mission will be!
AW19/20 saw another exciting update. For the first time ever, the Pure Origin stage featured its very own dedicated catwalk. The Pure Origin catwalk showcased trend predictions for SS20, led by the fabric forecasts for tomorrow, as informed by our industry leading exhibitors – who doesn't want to take a look into the future of fashion, after all? It will come as no surprise when I say that this inspirational catwalk brought a new-found volume of footfall to Pure Origin and the Origin Stage and it's set to become one of the main stay features of our Festival of Fashion.
Pure London and Pure Origin will be bringing more newness to your life on 21st – 23rd July 2019. Don't miss the SS20 edition to get one step ahead of the game (and the season!).
Continue reading Newsletter #5
About Pure London and Pure Origin
We are the
UK's number one leading fashion trade event
that brings together the entire fashion supply chain, right the way from fibre through to finished ready to wear garments.
No other UK show offers sourcing and brands together, making Pure London and Pure Origin the only event to cater to all your fashion buying needs under one central London roof.
Location & Opening times:
Olympia London,
Hammersmith Road,
Kensington,
London W14 8UX
Sunday 10 February 2019, 09.30 - 18.00
Monday 11 February 2019, 09.30 - 18.00
Tuesday 12 February 2019, 09.30 - 16.00