09 Apr 2019
Newsletter #6: In partnership with Pantone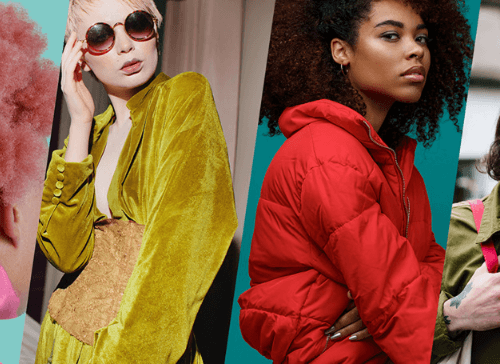 Spring is here and it's bringing colour with it! That's why it only made sense to me to bring some colour to the April newsletter.
Off the back of her appearance at Pure London last season, I've been working with Abigail Bruce, Pantone's Marketing Director, to bring you the latest insights into colour trends for this season and beyond, plus an exclusive Pure London X Pantone offer from the colour experts at the Pantone Color Institute.
In this newsletter, I'll be bringing you all the essential insights from Abigail's talk, a look at the Pantone Colour of the Year 2019 Living Coral as it's appearing in fashion right now as well as exploring what really goes into the colour forecasting process.
That's not all though. In Pure Origin news, we're delighted to welcome Wet Green to the exhibitor line up. I sat down with Thomas Lamparter to talk their new sustainable leather tanning agent, Olivenleder, which they'll be bringing to the SS20 edition.
Enjoy!
Emma Wilder
Content Editor
PANTONE'S VIEW ON COLOUR TRENDS FOR THE SPRING SUMMER SEASON
There's no doubt about it; when it comes to colour, the experts at the Pantone Color Institute know their stuff. Every year, the industry recognised leading colour authority forecasts the colours that will be big in seasons to come. What's more, each and every forecast contained in their PANTONEVIEW Colour Trend forecast is tied together by an overarching theme (I'll be exploring this more later on).
At Pure London AW19/20, we were lucky enough to get the insights on SS20's trends straight from Pantone's Marketing Director, Abigail Bruce, and there's no denying that the trends she shared are essential information for designers, buyers and brands alike. Whether you missed the talk, or want to make sure you've got all the information you need, I've broken it down right here:
SS20 Colour Theme: The Sea
That theme I mentioned earlier? SS20's one is The Sea. The sea covers 70% of Earth's surface but whilst it is vast, it's size and surface area doesn't overwhelm us. Instead, we find ourselves inspired by its beauty and in awe of its powers. The sea captivates our imaginations.
That's not all though. The sea is deep and mysterious – almost like another world. But whilst it might seem alien in some ways, it's familiar and comforting in others. We go to the sea with our friends and families, to socialise and relax and we find this time refreshing, healing and restorative.
AW19/20 Colours: Pantone Fashion Color Trend Report - London
Following in the footsteps of the bright and bold Pantone Colour of the Year, Living Coral, the colour stories shown on the fashion catwalk in London for AW19/20 offered a bright and bold take on classic AW colours. Filled with rich earthy yellows as well as deep reds and purples, AW19/20 catwalks took on a new level of nuanced complexity. Collections were imbued with a sense of sophistication and strength, bringing varied and complex combinations, all of which perfectly aligns with our society's current emphasis on freedom and identity.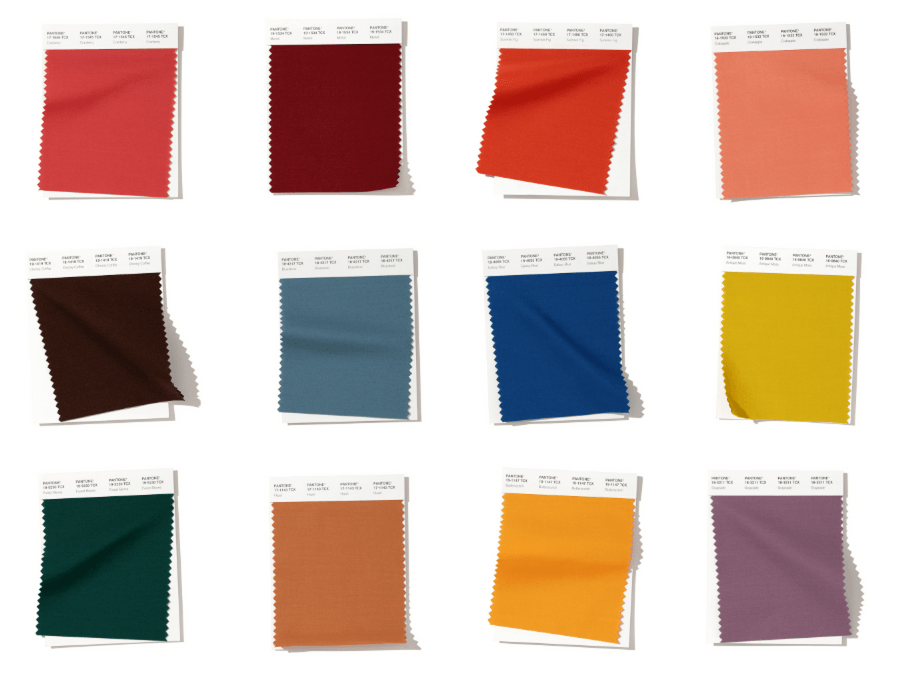 Not to be outdone, though, neutrals still play a big role in the styles of the season. Whilst there is no "typical" colour any more, design and styling still need a foundation to build from. This is where the core neutrals come in. The ideal colours when we think about longevity and wardrobe staples, these colours transcend seasons and work just as well on their own as they do with the more complex, brighter colours also in this season.

With notions of identity expanding, designers are aiming at a broader diversity of consumers and there is a real potent mix up emerging from this new-found freedom. As part of this desire for freedom to explore and experiment with more colour, we no longer want to feel limited by traditional colour guidelines. Gender and seasonal borders continue to be non-issues when it comes to colour, and the inclusion of less typical Spring/ Summer shades in collections make for complex and original combinations that underscore our ongoing desire to experiment with colour all year round.
Another key note for Spring/Summer 2019, we are set to see the continuous tribal behaviour we're experiencing in our markets extend to colour palettes, each of which seem to live in a world of their own. Expect a season of colouring outside the lines, unexpected colour combinations and unusual colour stories.
In a preview of colour stories for spring/summer 2020, expect to see a range of colour from lofty pales, vibrant brights and shimmering metallic to deep and mysterious darks; spring/summer 2020 is a season where colour itself is intense and complex and the use of colour in personal expression is paramount. The key is in the contrasts; there is so much more than before. And, yes, while tonal statements surely have a place, it is truly how you harmonise and cross fertilise the different colours together that tells the story for spring/summer 2020. Stay tuned!
Discover the latest colour trends and more at Pure London SS20, 21st – 23rd July.
Don't forget to use your exclusive Pantone promotion code. Go to the Pantone UK e-store to redeem 10% off on a range of Pantone products. Simply enter code PURELONDON19 at the checkout to benefit from this offer*.
*Readers are entitled to a 10% Discount on the Pantone UK site. Offer valid from 4th-25th April 2019. There is no minimum spend, but this offer cannot be used with any other offer. Free shipping is available for all orders over £99. Trend forecasting books are excluded from the offer.

Continue reading Newsletter #6
About Pure London and Pure Origin
We are the
UK's number one leading fashion trade event
that brings together the entire fashion supply chain, right the way from fibre through to finished ready to wear garments.
No other UK show offers sourcing and brands together, making Pure London and Pure Origin the only event to cater to all your fashion buying needs under one central London roof.
Location & Opening times:
Olympia London,
Hammersmith Road,
Kensington,
London W14 8UX
Sunday 10 February 2019, 09.30 - 18.00
Monday 11 February 2019, 09.30 - 18.00
Tuesday 12 February 2019, 09.30 - 16.00