16 May 2019
Newsletter #7: Why London is a destination for men's fashion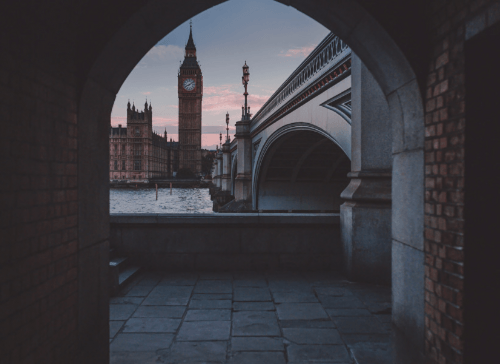 It's no secret that womenswear gets all the press where fashion is concerned. So, in this month's newsletter, we're hearing it for the boys.
I'll be bringing you a sneak peek at some of the exciting brands to watch out for at Pure London SS20; make sure you sharpie them into your show schedule!
To continue the celebration of menswear, I'll be taking you through some of the key trends to look for in SS20 men's collections, plus, a quickfire tour of just a few reasons our very own London is the true home of men's fashion.
So, sit back, relax and enjoy the May edition of the Pure London newsletter.
Emma Wilder
Content Editor
WELCOME TO THE SPIRITUAL HOME OF MENSWEAR
From Shoreditch to Savile Row, there can be no argument that London is the spiritual home of men's fashion. With Pure London SS20 just around the corner, and an exciting array of menswear labels joining the line-up, I was interested to find out exactly what it is that makes London's menswear scene so special.
The icons
It's not just Savile Row that has set up shop (pun intended) in London. Some of the world's biggest male style icons have their roots in our city. From Beau Brummell, the definition of an English dandy, to David Bowie, the godfather of androgynous style, it's undeniable that the gentlemen of the City have well and truly paved the way for men's style all around the world.
The designers
As well as the style icons, London also boasts a pretty impressive roster of menswear designers. Paul Smith, Alexander McQueen, Henry Holland and Christopher Raeburn all started their careers in and around London and have gone on to do great things in both men's and women's fashion. Not to mention brands like Burberry, who have built their reputations on their London heritage.
London is subculture central
From Britpop to punk, London has always been the beating heart of subculture movements that shape the styles of the moment. Modern street style has each and every one of London's cultural rebellions to thank for its aesthetic today.
London Fashion Week Men's
Nowhere pushes the boundaries in men's fashion quite so far as London. London Fashion Week Men's has become well known for its avant-garde shapes, unexpected colours and gender-fluid designs on the catwalk, as well as it's cutting edge street styles. LFWM has become not just a platform for the big names in men's fashion, it's also a springboard for young menswear designers to kick off their careers in a way that no other city offers.
Shoreditch, Savile Row, Central St Martins and more…
The geography of London is all but made up of fashion hotspots. Savile Row is the birthplace of the tuxedo, Shoreditch is inarguably the home of each and every street style movement and London's fashion schools, such as LCF and Central Saint Martins produce some of the most exciting talent the industry has to offer.
London is known as the home of the bowler hat, the epicentre of quality tailoring and much, much more, and it's these things that make it the true home of menswear as we know it today.
Join us for Pure Man in the menswear capital of the world. Discover the best of menswear at Pure London on 21st – 23rd July at the iconic Olympia London and join the Festival of Fashion.
Continue reading Newsletter #7
About Pure London and Pure Origin
We are the
UK's number one leading fashion trade event
that brings together the entire fashion supply chain, right the way from fibre through to finished ready to wear garments.
No other UK show offers sourcing and brands together, making Pure London and Pure Origin the only event to cater to all your fashion buying needs under one central London roof.
Location & Opening times:
Olympia London,
Hammersmith Road,
Kensington,
London W14 8UX
Sunday 10 February 2019, 09.30 - 18.00
Monday 11 February 2019, 09.30 - 18.00
Tuesday 12 February 2019, 09.30 - 16.00