17 Jun 2019
Newsletter #8: Fabric trends for AW20/21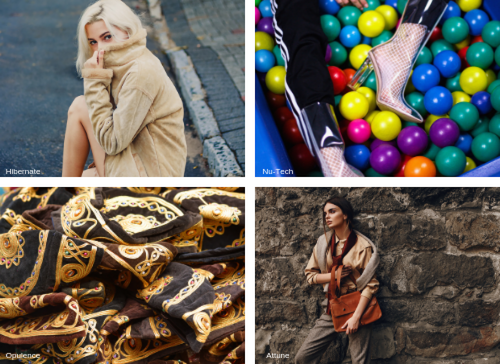 Newsletter number eight is already on us and this month, I wanted to give Pure Origin the love and attention it deserves. I'll be taking a look inside the textiles and sourcing industry this month, to give you a taste of what's to come at Pure Origin in July.
I'll be bringing you some of the key trends you'll be seeing at July's edition of Pure Origin, based on information provided by our trend partners Unique Style Platform. See what's in store for AW20/21 and get one step ahead in your design process.
Hear from Pure Origin exhibitor Interloop on all things fabric, fibre and apparel, and take a look at how they're getting sustainable.
Finally, I'll be taking a trip forward in time, to bring you some of the latest developments and innovations in fabric, giving you a look into the future of fashion.
So, sit back, relax and enjoy a sneak peek into the world of Pure Origin!
Emma Wilder
Content Editor
AW20/21 TRENDS: A FIRST LOOK FROM PURE ORIGIN
Designers, writers, buyers and brands all have one thing in common when it comes to fashion: trends are key. Whether we like it or not, the trends for the season permeate more than just our industry, and so they naturally play a part in the creative processes we're involved in on a day-to-day basis. Here at Pure Origin, we're all about bringing you newness, and each season we provide a look at trends not one, not two, but three seasons ahead. Take a look at some of the fabric trends we're expecting to see in the AW20/21 season.
Hibernate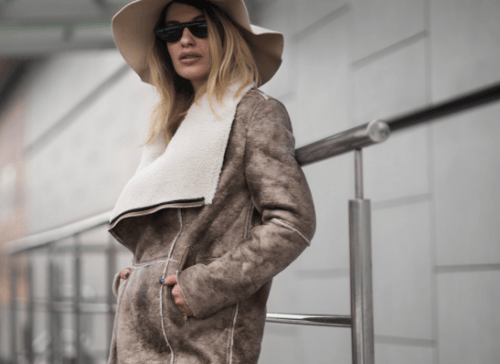 This name is apt in more ways than one. For starters, winter is a time of hibernation. We're looking for the cosiness, warmth and shelter that this word connotes. On a wider level, hibernate is about weathering the societal storm, providing protection from the political and economic elements.
Hibernate is all about textures, with fabrics that insulate and protect from the outside world. Faux fur, teddy, shearling, brushed wool and chenille are all soft, snug and sensory fabrics which provide the warmth we'll be looking for. Prints are quiet and understated, taking a backseat to allow textures to shine through. Hand-sketched florals are delicate and subtle, adding to the soft femininity and serenity of this trend.
In terms of colour, we're looking at delicate, warm tones, but veering away from the traditional richness and depth of winter colours, expect to see brushed pastels and creamy neutrals softening the palette. Womenswear will consist of blues, lilacs and stone tones, creating a sense of soft femininity, whilst menswear will see more natural tones, with greens continuing to be prevalent in AW20/21 collections.
Attune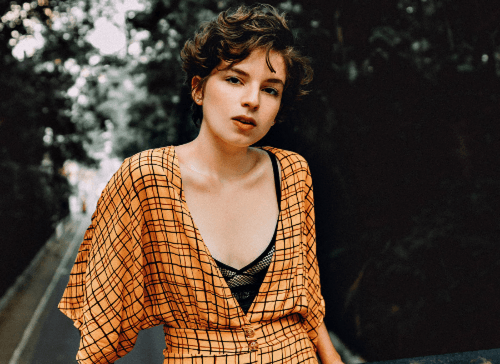 Attune is about balance and function. Veering away from the soft and cuddly, Attune sees more sophisticated styles coming through. Practicality is key to this trend, and matte finishes and understated details making statements in a subtle way.
The fabrics that will be important to this trend are proofed cottons, poplins and heavy-duty gabardines. For menswear, leather is key, and collections will be imbued with a sense of understated luxury. Denim continues its reign in this trend, with deep indigos contrasting with crisp whites for the season.
Prints and patterns are stronger in Attune, with heritage checks and oversized patterns bringing back a traditional feel to collections. Bringing this trend up to date is the oversized scale of clothing, with fabric and pattern mixing creating a more contemporary feel on the catwalk. As this trend is all about balance, it's not surprising that the textures counteract the patterns, with basic and practical cords and suedes adding a subtle surface interest.
Continuing along the nature-inspired line, colours will be natural and subdued, with neutrals taking centre stage. Expect a minimalistic aesthetic, full of warm yellow undertones, with rich reds and greens underpinning the palette and giving a distinctly autumnal feel.
Opulence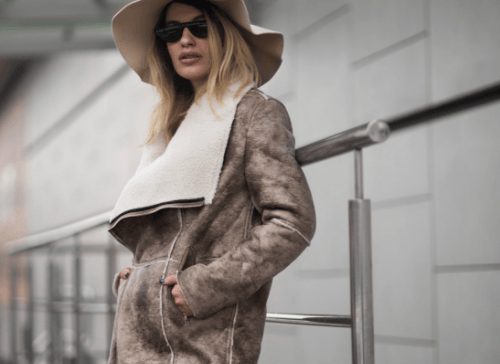 Bold, bright and beautiful, opulence is attune's polar opposite. More is more with the Opulence trend; luxury and abundance are essential in all aspects of design.
Fabrics-wise, we're looking at shiny, bright surfaces embellished with pleats, lace, lamé, satin, gilded jacquards and more. Think extravagance. Of course, patterns are also bold and clashing, with a mixture of historical and traditional influences; if it's on a heritage wallpaper, it's likely to find it's way into Opulence in AW20/21. Shine and metallic are woven through patterns to give styles even more luxury.
Of course, textures are also set to be sumptuous, with velvet once again making its way into collections. Whether it's crushed, patterned devoré or layered, it will be there one way or another. Faux fur is another popular texture for Opulence, with animal prints and volume giving an edgier vibe.
Colours follow in much the same train, with rich jewel tones and vivid colours adding a regal touch of drama. Again, the palette is very much underpinned with warm tones, with reds and pinks featuring heavily, against purple and gold.
Nu-Tech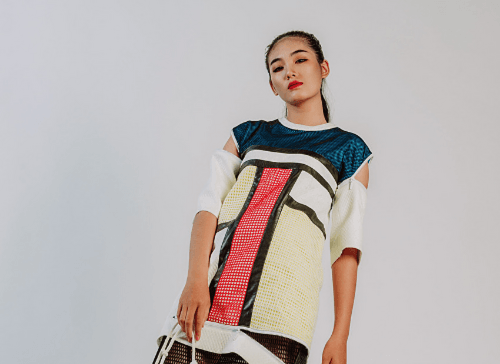 Our fourth and final AW20/21 trend is Nu-Tech; because it wouldn't be the 21st century without tech, right? Nu-Tech is a fun, youthful trend which is very much forward-facing. Nu-Tech is all about disrupting the status quo.
We'll be seeing new materials as well as innovation in how we use old ones, and performance and flexibility will be everything for the generation that doesn't want to stand still. With the continued popularity of athleisure, expect to see more sports performance materials alongside patent leather, PVC and plastic for high shine. As the Nu-Tech trend develops, so will plastic alternatives and sustainable materials are likely to become more and more popular. Textures are set to combine the sports-luxe look with more playful elements, like faux fur, creating unexpected and disruptive combinations.
Prints and patterns add to this look's digital influence, with futuristic neon prints giving printed clothing a computer-generated feel. Tie dye patterns will remain popular, but they'll be getting even brighter. Comic book graphics and blown-up florals are also on the agenda.
Colour-wise, it's all about neon and Nu-Tech is both futuristic and very much an 80's throwback. Neon brights, unexpected clashes and electric shades continue the narrative of disruption, whilst blacks and midnight blues anchor the trend in reality.
Want to get a closer look at the trends? You won't want to miss the Pure Origin trends installation and trend-led catwalk. Register for your free ticket and join us on 21st – 23rd July at the iconic Olympia London for essential trend intelligence and more.
Register today APPLY FOR A STAND
Our trend intelligence is based on research provided by Unique Style Platform.

Continue reading Newsletter #8
About Pure London and Pure Origin
We are the
UK's number one leading fashion trade event
that brings together the entire fashion supply chain, right the way from fibre through to finished ready to wear garments.
No other UK show offers sourcing and brands together, making Pure London and Pure Origin the only event to cater to all your fashion buying needs under one central London roof.
Location & Opening times:
Olympia London,
Hammersmith Road,
Kensington,
London W14 8UX
Sunday 21 July 2019, 09.30 - 18.00
Monday 22 July 2019, 09.30 - 18.00
Tuesday 23 July 2019, 09.30 - 16.00