17 Jun 2019
Newsletter #8: Pure Presents… Interloop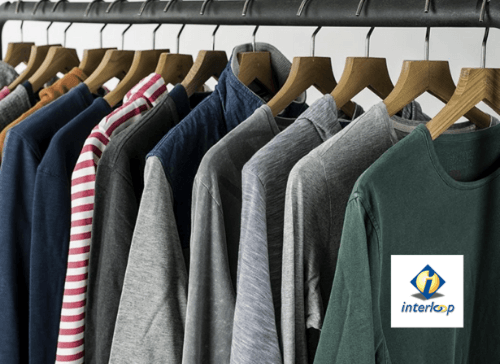 Newsletter number eight is already on us and this month, I wanted to give Pure Origin the love and attention it deserves. I'll be taking a look inside the textiles and sourcing industry this month, to give you a taste of what's to come at Pure Origin in July.
I'll be bringing you some of the key trends you'll be seeing at July's edition of Pure Origin, based on information provided by our trend partners Unique Style Platform. See what's in store for AW20/21 and get one step ahead in your design process.
Hear from Pure Origin exhibitor Interloop on all things fabric, fibre and apparel, and take a look at how they're getting sustainable.
Finally, I'll be taking a trip forward in time, to bring you some of the latest developments and innovations in fabric, giving you a look into the future of fashion.
So, sit back, relax and enjoy a sneak peek into the world of Pure Origin!
Emma Wilder
Content Editor
MEET INTERLOOP
In the first of many interviews with our exciting Pure Origin exhibitors, Pure is proud to present Interloop. The Pakistan-based business will be bringing their subsidiary company, IL Apparel to the line-up at Pure Origin's July edition, adding to our growing Apparel sector. Find out what happened when I sat down with Interloop's Marketing Manager, Rashid Hussain Gurmani to uncover the Interloop story.
Tell me a bit more about Interloop – what's your brand story and what do you do?
Interloop's mission is to be an agent of positive change for our stakeholders and our community by pursuing an ethical and sustainable business. IL Apparel aim is to advance Interloop's mission by redefining the apparel manufacturing environment, exercising truly ethical and sustainable practices. We will achieve our goal by combining world class infrastructure with talented human resource and ethical values.
What can Pure Origin visitors expect from Interloop?
Great product offerings, compliant infrastructure and flexible, open opportunities for partnerships. We are committed to providing best-in-class service, with on-time deliveries and high-quality products.
Why is ethical and sustainable fashion an important issue for you?
As our mission statement explains, pursuit of ethical and sustainable fashion is important to our planet, people and partners. We are always transparent in all of our dealings with our trading partners and ensure that we are acting responsibly when it comes to our workforce, community and environment. Responsible sourcing, use of sustainable materials and ethical manufacturing practices contribute towards the promotion of ethical fashion worldwide, and this is something we are proud to be part of.
What is the most exciting trend or new development in the fashion industry right now, and why?
Circular fashion, bio degradable materials, organic cotton, BCI cotton, performance fabrics are just few to name due to the strides they are making in bringing the fashion industry into a more sustainable future.
Can you share any trend predictions for the AW20/21 season?
Timeless, classic, functional, vintage and durable clothing are our projected trends for AW20/21 trends. Fabric may include, injected yarn fleece, thick soft hand jersey and French terry cloth. Typical styles, will be cut-and-sew sweatshirts and screen print panelled hoodies and jackets. Washed effected and garment dyeing could be valuable, adding to the vintage and classic looks.
Why have you chosen the UK market?
London is a live hub for fashion, especially for the high-end fashion houses. As a business, we are looking to engage with these high-end brands to ensure we are manufacturing to their needs and standards.
Why are you exhibiting at Pure Origin this season?
Pure Origin is a good platform to attract high end UK brands and we are looking forward to cultivating a good number of business leads out of the July show!
Where is your favourite fashion destination?
I don't have just one favourite – all of the fashion capitals are inspiring, so my favourites are London, Paris, New York and Milan!
Discover Interloop and IL Apparel at Pure Origin this season. Our exciting Apparel sector hosts a number of high-quality white-label collections by manufacturers from all over the world. Join us from 21st – 23rd July at the iconic Olympia London to meet the suppliers and find out more.
Register today APPLY FOR A STAND
Continue reading Newsletter #8
About Pure London and Pure Origin
We are the
UK's number one leading fashion trade event
that brings together the entire fashion supply chain, right the way from fibre through to finished ready to wear garments.
No other UK show offers sourcing and brands together, making Pure London and Pure Origin the only event to cater to all your fashion buying needs under one central London roof.
Location & Opening times:
Olympia London,
Hammersmith Road,
Kensington,
London W14 8UX
Sunday 21 July 2019, 09.30 - 18.00
Monday 22 July 2019, 09.30 - 18.00
Tuesday 23 July 2019, 09.30 - 16.00