13 Jul 2019
Newsletter #9 | Meet our keynote: in conversation with Brigitte Stepputtis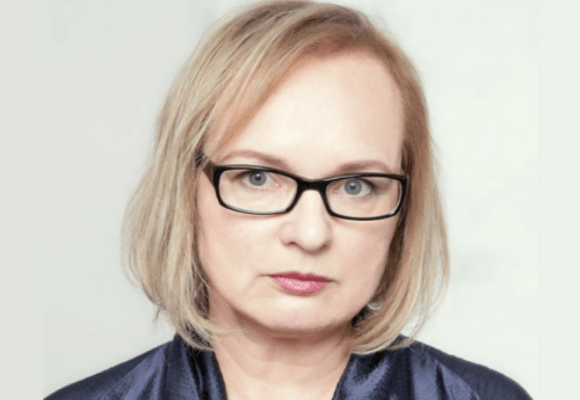 With Pure London just one week away, I'm getting into the spirit and couldn't resist bringing you a sneak peek into the most exciting things to come at this season's show.
We've gone above and beyond this season, with not one, but two keynotes. I sat down with both Patrick Grant, entrepreneur and menswear designer and Brigitte Stepputtis, Head of Couture at Vivienne Westwood, to find out more about their fascinating careers, where they get their inspiration and what we can expect from them when they take to the Pure London Main Stage this season.
As ever, Pure London is dedicated to a sustainable future for fashion, and the Power of One will be returning to the show this season. Find out more about what we're doing and how you can get involved.
In other exciting news, the Turkish embassy is supporting Pure London once again and we're delighted to be welcoming some of the most exciting Turkish designers to the show floor. Look out for the Turkish lookbook and get inspired.
Last, but by no means least, it's time to introduce some of Pure London's key partners. TheIndustry.fashion and Down Your High Street will both be making appearances on various stages throughout the show to share their expertise and join the conversation.
As anyone who's attended Pure London and Pure Origin before will know, this newsletter is just the tip of the iceberg. Join me and the Pure London team this season at the show and find out for yourself why it's called the Festival of Fashion!
See you there!
Emma Wilder
Content Editor
UP CLOSE AND PERSONAL WITH BRIGITTE STEPPUTTIS
When we think of British fashion, Vivienne Westwood is one of the first designers that naturally spring to mind. The iconic fashion house has truly shaped the face of UK fashion and we're so excited to have them present at Pure London this season. Keynote Brigitte Stepputtis, Head of Couture for the label, will be appearing on the Main Stage, to tell us more about her role and the path ahead for Vivienne Westwood. I had a chat with Brigitte to find out more.
Can you tell me a little more about your career and your background in fashion? How did you get into the industry?
I have had the privilege of working at Vivienne Westwood for more than 25 years, in various capacities. My education is both technical, in terms of tailoring and pattern cutting, and creative regarding design. This has helped me to understand a multitude of fashion jobs. During the 90s, I was responsible for sampling, sourcing and production. For about the last 15 years, I've looked after the eveningwear and bridal collections and, of course, couture. This also includes responsibility for celebrity dressing and special projects which I enjoy very much.
What has been your highlight at Vivienne Westwood?
There have been many over the years and they vary according to my different responsibilities. In the beginning, I was simply proud to get a season delivered in good time to an excellent quality level, as this would guarantee a great sell-through. As a result, the orders doubled each season, which of course created new challenges again.
The wedding of Dita von Teese to Marilyn Manson was pretty exciting at the time; her wedding gown had the most amazing proportions. Later on, a spot at the Oscars or a fabulous placement at Cannes was very exciting.
More recently, I am proud of the design of the new bridal website and I am looking forward to work on a 100% sustainable capsule collection. To conquer new challenges, really. That's what the highlights are about.
You're heavily involved in ethical and sustainable fashion – why is this so important to you?
Vivienne Westwood is a great activist, political campaigner and a very inspirational person we have the privilege to work for. Given the responsibility I have within her company I feel we have to live up to that in our work to support her activism with the fashion. We are all there to make better fashion – and sustainability is a huge part of that.
Who or what is your biggest design inspiration?
I love the Vivienne Westwood clients, who usually have a very independent spirit. Within couture we work directly with these amazing women and they are very inspiring. And of course the history of fashion has a lot to offer. And there is the Vivienne Westwood archive which has almost 50 years of amazing collections to get inspired by.
What will you be speaking about at Pure London this season?
I will talk about new developments in the world of fashion regarding sustainability. It is quite amazing, because there is so much happening at the moment. I will also be talking about how we cope with this rapid transformation within the company.
Finally, why do you think London is such an important fashion destination?
London, with its multicultural history and tolerance – so far – functions like a large pool where cultural elements from art, music, architecture and other facets can inspire awe and drive new ways of thinking and designing. Londoners from all different communities, with their multicultural and diverse approach to fashion, drive this too. I love the clash and interaction of tradition and fashion which is so unique to London.
Don't miss Brigitte on the Pure London Main Stage on Monday 22nd July at 3:20. See the full seminar programme here.
Continue reading Newsletter #9
About Pure London and Pure Origin
We are the
UK's number one leading fashion trade event
that brings together the entire fashion supply chain, right the way from fibre through to finished ready to wear garments.
No other UK show offers sourcing and brands together, making Pure London and Pure Origin the only event to cater to all your fashion buying needs under one central London roof.
Location & Opening times:
Olympia London,
Hammersmith Road,
Kensington,
London W14 8UX
Sunday 21 July 2019, 09.30 - 18.00
Monday 22 July 2019, 09.30 - 18.00
Tuesday 23 July 2019, 09.30 - 16.00