19 Jun 2019
Pure Presents… Didriksons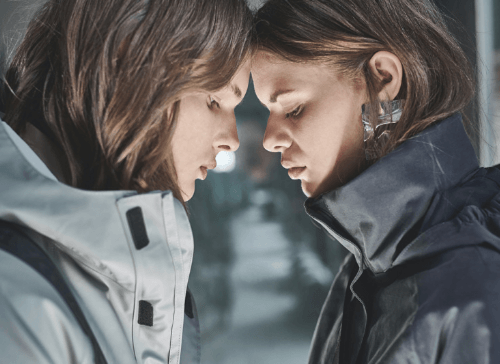 "We don't change the elements. We adapt to them". This is the ethos that sums up outerwear brand Didriksons. Making their first appearance at Pure London this season, I wanted to get to know the brand a bit better. I talked to Emily Kyte, Key Account Manager at Didriksons, to find out more about the Didriksons story ahead of Pure London SS20.
Tell me a bit more about Didriksons - what's your brand story?
Didriksons was founded in 1913 on Sweden's West coast, in a small fishing community called Grundsund. Our company is special, and we carry our 106-year heritage with pride. Even though we've been around for a while, our philosophy remains the same. Rather than challenging nature's elements, Didriksons adapts to them - just like Julius and Hanna Didrikson did when they started making fishermen's clothes. For more than 100 years the company's mission has been to keep customers dry and comfortable, regardless of weather conditions. What we offer is freedom!
How do your Swedish beginnings come through in your designs?
Our mood boards and colour palettes are inspired by the environment of the brand's birthplace. To this day, we remain faithful to our roots; as fashion trends come and go we never abandon our origins and we continue to craft clothes that allow both freedom and style. This legacy always remains in the company. Our core values, craftmanship, responsibility and innovation are at the heart of every garment we produce.
Why do you think that outdoor clothing is becoming more popular in today's apparel market?
Gone are the days when outerwear meant a dull coat in basic colours- a functional garment just to keep you dry. The outerwear market is now so widely influenced by fashion and often sets the trends for the coming seasons. You have so much scope with outerwear to push the boundaries of technicality, innovation and, of course, the aesthetic.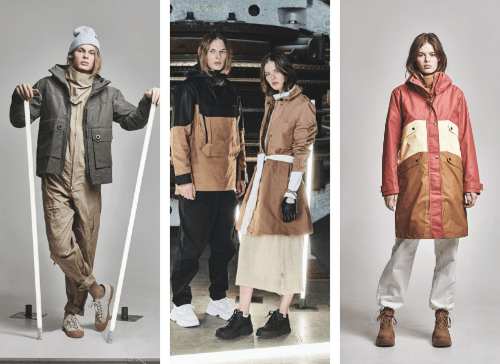 What, would you say, defines the Didrikson aesthetic?
Just as much as we believe in the power of innovation, we question prejudices and challenge old norms. We celebrate freedom of choice and believe in creating garments without a razor-sharp line between menswear and womenswear. Our SS20 collection features a common colour palette, plus cuts and shapes that provide endless opportunities for exploring and wearing the garments any way you wish. The craftmanship in every garment also ensures the perfect, flattering fit- something difficult to find across the wider outerwear market.
Who or what inspires you?
To this day our collections continue to be inspired by the origin of the brand, the brave fishermen of Grundsund and our founders, Hanna and Julius. We have many stories to tell and build each Originals collection around a piece of our history from the last 106 years. This authenticity is what sets us apart from many other brands on the market today.
We also continue to be inspired by sustainability and innovation. At Didriksons, we strive to make our footprint as small as possible, wherever we walk. We do our utmost to conserve resources when we make garments, constantly develop our quality processes, and integrate these and other actions, concepts and items into our manufacturing. We continuously work on improving our environmental protection programme, and we appreciate customers who push us toward cutting-edge sustainability strategies and implementation.
Why are you exhibiting at Pure London this season?
Our SS20 collection is such an innovative and exciting range and has taken a different direction to where we have been previously. Some of the pieces in this collection have a real street/ urban feel, perfectly suited to the UK fashion market. Having exhibited at other shows in the past, we wanted to be innovative and decided on Pure as the platform to showcase this incredible range. In addition, Pure attracts such a wide audience, we are really looking forward to meeting some new people!
Why do you think London is such an important city for fashion?
London is one of the greatest cities in the world. It has such a varied culture and attracts visitors from across the globe for the shopping experience. London has fashion for everyone; it is so inclusive. From large luxury designer retailers to smaller, quirky independent boutiques, this city offers something for everyone. Some of the greatest designers have made their debut at events such as LFW and London's reputation as an inspirational city for fashion continues to grow.
Discover the Didriksons collection in the Pure Premium sector this season and celebrate the UK's Festival of Fashion this July at Pure London. Join us from 21st – 23rd July at Olympia London for inspiring brands, exciting catwalks, educational seminars and more.
---
About Pure London and Pure Origin
We are the UK's number one leading fashion trade event that brings together the entire fashion supply chain, right the way from fibre through to finished ready to wear garments.
No other UK show offers sourcing and brands together, making Pure London and Pure Origin the only events to cater to all your fashion buying needs under one central London roof.
Location & Opening times:
Olympia London,
Hammersmith Road,
Kensington,
London, W14 8UX
Sunday 21 July 2019, 09.30 - 18.00
Monday 22 July 2019, 09.30 - 18.00
Tuesday 23 July 2019, 09.30 - 16.00