16 Jul 2019
Pure Presents... NIKKIE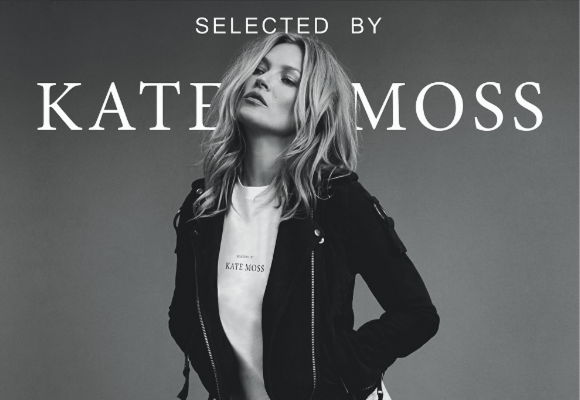 With less than a week to go until the SS20 edition, the Pure London brand line-up is hotting up. Dutch brand NIKKIE will be bringing their premium Selected by Kate Moss collection to this season's show and with such an iconic British name attached to the label, I couldn't pass up the opportunity to find out more.
Tell me a bit more about the NIKKIE label - what's your brand story?
From an early age, fashion has run through the veins of Nikkie Plessen. The Dutch designer started out as an actress, acted in several movies and hosted the daily live show for MTV Networks. When she was selected as the leading lady of TV show 'Best Fashion Designer' her dream of having her own fashion label got triggered. In 2012, this dream became reality. Nikkie started designing a fashion collection reflecting her own style and nowadays, it's the most popular Dutch women brand in the Netherlands.
NIKKIE has shaken up the European- and Asian fashion industry with her feminine, sexy, elegant and cool designs. The label is one of the fastest growing Dutch fashion brands.
NIKKIE has a retail and showroom network of over 600 high-end boutiques, brand stores, and shops in department stores across Europe and Asia. With her luxury fashion collections, NIKKIE provides modern women with the right look for every day-to-night occasion.
What, would you say, defines the NIKKIE aesthetic?
NIKKIE is all about a feminine, sexy and edgy style. Dutch designer Nikkie Plessen has enriched the DNA of the brand with her own personal style. The high-end designs are offered in lavishing materials combined with statement details. This strength combined with a vast array of stylish looks and polished silhouettes makes NIKKIE the solution for women who are looking for something between high-end and high-street fashion.
Can you tell me more about your collaboration with Kate Moss this season?
Kate Moss is the international face of NIKKIE. Kate features in all campaign communications for the NIKKIE ladies' line internationally. Every season, Kate teams up with Nikkie to compile her favourites line within the NIKKIE collection. The 'Selected by Kate Moss' collection represents the tough yet feminine style of Kate Moss. It is a complete line of jackets, dresses, skirts, pants and tops. For the upcoming season, the collection has a strong focus on 'country' with black and white colours, embroidered materials and feminine shapes.
Furthermore, Nikkie Plessen and Kate Moss host various parties for the Selected by Kate Moss collection such as the launch in Waldorf Astoria in Shanghai, the party in SOHO House Berlin with friends Charlotte Tilbury and Stefan Pilati as guests and the big party in Disneyland Paris with Martin Garrix. The two of them have a good connection, as well on a personal as a business level. This makes the collaboration on collections even better!
Who or what inspires you?
For Nikkie personally, Kate Moss has always been the ultimate embodiment of style. Kate personifies precisely what Nikkie want to express through her fashion label: she is strong and tough but at the same time also feminine and sexy. The fact that she wishes to represent NIKKIE as its international face is of course fantastic.
Why are you exhibiting at Pure London this season?
We believe our collection is very suitable for the UK market and we would like to take the chance to show our NIKKIE x Selected by Kate Moss collection to the right shops. We are growing worldwide and can't wait to be present on the UK market as well, especially with Kate Moss as the face of our brand.
Discover the Selected by Kate Moss collection within Pure London's carefully curated Premium sector this SS20 season. Join us for a Festival of Fashion from 21st – 23rd July at the iconic Olympia London.
---
About Pure London and Pure Origin
We are the UK's number one leading fashion trade event that brings together the entire fashion supply chain, right the way from fibre through to finished ready to wear garments.
No other UK show offers sourcing and brands together, making Pure London and Pure Origin the only event to cater to all your fashion buying needs under one central London roof.
Location & Opening times:
Olympia London,
Hammersmith Road,
Kensington,
London W14 8UX
Sunday 21 July 2019, 09.30 - 18.00
Monday 22 July 2019, 09.30 - 18.00
Tuesday 23 July 2019, 09.30 - 16.00