04 Oct 2019
Style tribes: 5 Fashion trends that never go out of style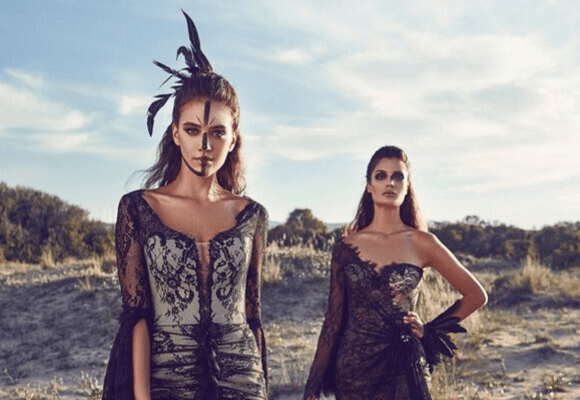 From punk rocker to streetwear hypebeast, membership of a style tribe has long been a form of self-expression. Style tribe membership goes beyond getting on board with the latest style trends; it is a way to mark affinity to and identification with a subcultural group with a shared set of interests and values. As this sense of tribalism continues to mark fashion as we know it today, I thought it was high time we took a look at some of the most recognisable style tribes, how they've developed over time and where they fit in the upcoming fashion trends for 2020.
Hippie to boho chic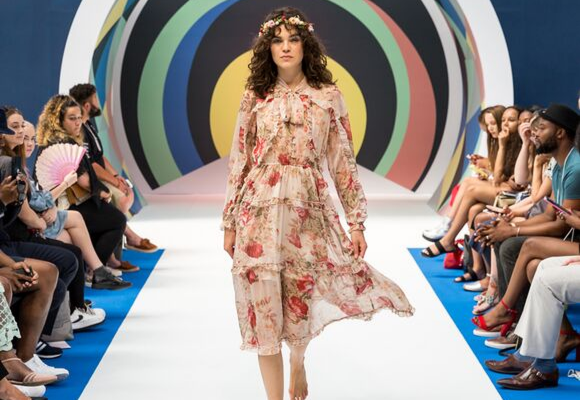 So many of the style tribes we know and love are part of wider movements, and the hippie subculture is one of the best examples of this. Hippies have been around since the '60s and are known for their psychedelic styles, tie-dye and long hair as well as bringing about some of the biggest social changes that are still part of our lives today.
And their links to life as we know it mean it's only natural that some of their styles have stuck around too. High fashion brands, like Chloe, and festival culture have given new life to the boho vibe, bringing back floaty garments, flowing locks and a general peace and love vibe.
Punk to post-punk
Another anti-establishment movement, this time originating in Britain, punk in the '70's was literally fashion anarchy. Punk was all about anti-materialism and being offensive on purpose. Defined by the signature ripped garments, tartan, slogan tees and safety pins, the popularity of punk almost ironically brought provocation for provocation's sake into the mainstream.
Fast forward 50 years and punk's become a staple in fashion as we know it today. Slogan t-shirts, punk-prints and all sorts of statements are prevalent on runways and high streets alike. Still, it's more than just a look. In our current situation, fashion is more self-aware than ever before, and it seems the mainstream has become the rebel.
Skate to streetwear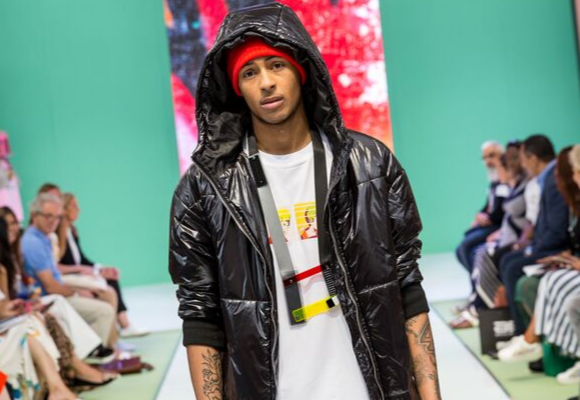 Whilst most style tribes have their roots in the city, streetwear is undeniably the most urban tribe in the style stakes. Probably the main precursor to streetwear, skate style is all about comfort and ease of movement – for obvious reasons – but it's also all about labels. There's a reason Vans and Carhartt are cult classics.
As social media has become more and more important in today's digital world, the skate tribe has morphed into the streetwear generation. They're still all about the hoodie, the logo tee and the sports shoe. But now they're also all about the exclusivity. Brands like Supreme and Off White have built themselves on flash sales and social media drops creating a culture of exclusivity amongst their fans with bold logos acting as a literal badge of membership to the streetwear culture.
Grunge to normcore
Where grunge brought oversized flannels and ripped jeans to the womenswear mainstream, normcore has done the same for all things "normal". But where grunge was merely a fashion trend, normcore goes beyond that. For its fans, it is a statement on conformity; standing out from the crowd by wearing the simplest of items rather than bold trends or designer labels. Think of it as the dad trainer of trends.
Emo to e-girl
The mid '00's saw the rise of the emo or scene kid. A subculture that borrowed from many of its predecessors, including punk and skate styles, emo fashion came about as a counter to the "preppy" styles of the late '90's and '00's. And, true to form, the rise of social media has brought about a new generation of emo kids, called egirls. Like their emo ancestors, egirls grew as a counter to the perfect and polished bloggers on Instagram, and their style closely mirrors the emo or scene styles too.
Looking for the latest fashion trends for 2020? Join us at Pure London's AW20 edition this February to discover the most up to date trend intelligence and find out what your next bestseller will be.
This post was created by Pure London editor Emma Wilder
---
About Pure London and Pure Origin
We are the UK's number one leading fashion trade event that brings together the entire fashion supply chain, right the way from fibre through to finished ready to wear garments.
No other UK show offers sourcing and brands together, making Pure London and Pure Origin the only event to cater to all your fashion buying needs under one central London roof.
Location & Opening times:
Olympia London,
Hammersmith Road,
Kensington,
London W14 8UX
-
Sunday 9th February 2020, 09.30 - 18.00
Monday 10th February 2020, 09.30 - 18.00
Tuesday 11th February 2020, 09.30 - 16.00