02 May 2019
Suppliers and manufacturers to meet at Pure Origin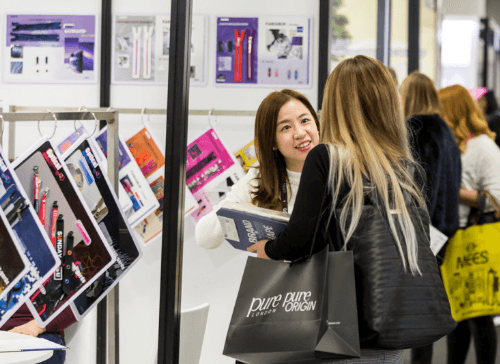 Each season, Pure Origin brings suppliers and manufacturers together with designers and buyers, providing access to the entire fashion supply chain under one central London roof. With Pure Origin's July edition just around the corner, it's high time we take a look at some of the market leading suppliers and manufacturers who'll be joining us in the summer…
Fabric House, Italy

Fabric House pride themselves on their flexible, fast service, which allows creatives to be reactive to trends. Combining four generations of experience in fabric distribution, Fabric House aims to offer the highest quality clothing fabrics combined with low minimum order quantities to offer small designers ample opportunity to sample fabrics and bring their designs to life.
Fabuline Ltd, UK
Clothing wholesaler Fabuline Ltd is one of the UK's leading wholesale brands. Supplying their exclusive Saloos Collection to shops, wholesalers and trade retailers throughout the UK and worldwide, Fabuline Ltd has built an enviable reputation for quality and cost-effectiveness.
Sun House Denim, Japan

Sun House and its parent company Hinoya-Ameyoko trace their roots back to the importing business. As one of the first businesses to import iconic US denim brands, like Levi's, to Japan, Sun House have built a reputation as one of the leading denim suppliers in the country. The concept that drives Sun House is to provide premium brands and high-quality products that integrate seamlessly into their customers' everyday life.
Everest Textile, Taiwan
Based in Taiwan, Everest Textile is the country's first vertically integrated textile supplier. Offering techniques as diverse as yarn texturizing, weaving, knitting, dyeing, post-finishing and garment production, Everest Textile has become an undeniable market leader. With sustainable processes at its core, all of Everest Textile's plants are designed to be energy-saving and carbon-reducing.
Discover leading suppliers and manufacturers from the UK and around the world at Pure Origin this July. Join us on 21st – 23rd July at Olympia London to be part of London's Festival of Fashion.
APPLY FOR A STAND Register today
---
About Pure London and Pure Origin
We are the
UK's number one leading fashion trade
event that brings together the entire fashion supply chain, right the way from fibre through to finished ready to wear garments.
No other UK show offers sourcing and brands together, making Pure London and Pure Origin the only event to cater to all your fashion buying needs under one central London roof.
Location & Opening times:
Olympia London,
Hammersmith Road,
Kensington,
London W14 8UX
Sunday 10 February 2019, 09.30 - 18.00
Monday 11 February 2019, 09.30 - 18.00
Tuesday 12 February 2019, 09.30 - 16.00