27 Nov 2019
Sustainability: from conversation to commitment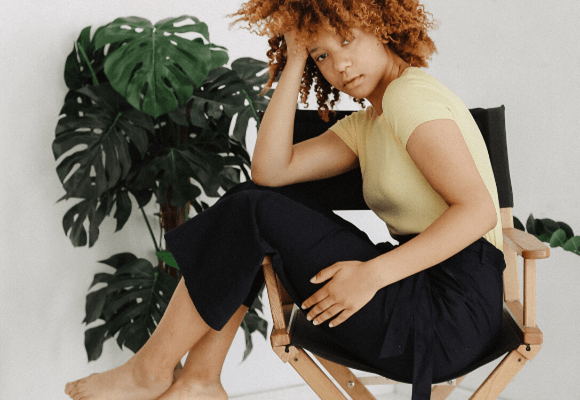 It's true what they say: actions speak louder than words. So, when it comes to sustainability in fashion, it's all-hands-on deck. The sustainability conversation is one that has been going on for a while at Pure London, and in the fashion industry as a whole, for a few years now, and whilst awareness is great, now's the time for action.
In partnership with Conscious Fashion Campaign and Common Objective, Pure London has been running the Power of One campaign for two years now, aiming to educate our visitors and exhibitors on how to be more sustainable in fashion. Aligned with the United Nations' Global Goals 12 – responsible consumption and production – and 17 – partnerships for the goals – Pure London aims to support a more sustainable future for fashion.
So, with that in mind, I wanted to take a look at some of the conscious commitments being made at Pure London HQ and by some of our brands.
How is Pure London becoming more sustainable?
The Power of One campaign has brought plenty of sustainable initiatives to the show floor at Pure London in the last four seasons. We've introduced Pure Conscious to our sector line-up, providing a dedicated space for the most exciting green and ethical labels to showcase their innovations and commitment, inspiring others to do the same. We've significantly reduced the amount of single use plastics we and our visitors consume on site, actively encouraging reusable water bottles, keeping plastic badge holders to use next time and ridding our food and drink outlets of plastic cutlery and cups. And, we've championed sustainability activists and bloggers, giving them the platform to educate audiences about the importance of going green in fashion. And, alongside all of this, we've got some more exciting eco developments up our sleeves for the AW20/21 edition.
What fashion brands at Pure London are sustainable?
We're pleased to introduce three international brands making their Pure London debuts in the Pure Conscious sector this season. Franci Scarves brings together a range of cultures, including UK, Hong Kong and Nepal, to create beautiful cashmere scarves for men and women, with mindfulness and ethics in every fibre. Cofur Denmark turns old into new, creating vintage-style pieces using upcycled fabrics, for a classic Scandi imperfectly perfect look. For Swiss brand Dilly Socks every outfit starts at the feet. Bringing colour to the everyday, Dilly Socks are sustainably manufactured in Portugal using European cotton which meets Oeko Tex Standard 100. Keep an eye on the Pure London brands list to see the latest additions to Pure Conscious.
As fashion's commitment to sustainability grows ever stronger, discover how you can make a difference at Pure London this season. Join us from the 9th – 11th February 2020 at the iconic Olympia London and get involved in our industry-leading Power of One campaign.
This post was created by Pure London editor Emma Wilder
---
About Pure London and Pure Origin
We are the UK's number one leading fashion trade event that brings together the entire fashion supply chain, right the way from fibre through to finished ready to wear garments.
No other UK show offers sourcing and brands together, making Pure London and Pure Origin the only event to cater to all your fashion buying needs under one central London roof.
Location & Opening times:
Olympia London,
Hammersmith Road,
Kensington,
London W14 8UX
-
Sunday 9th February 2020, 09.30 - 18.00
Monday 10th February 2020, 09.30 - 18.00
Tuesday 11th February 2020, 09.30 - 16.00