08 May 2019
The edit SS20: womenswear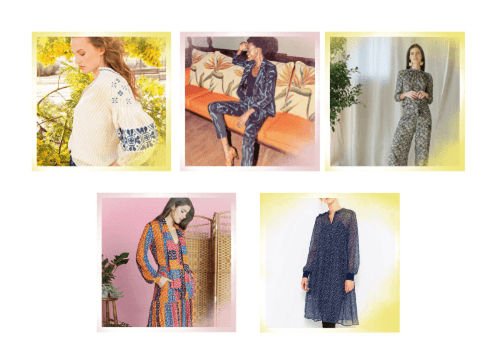 Pure London's womenswear sector is undoubtedly our largest, and plays host to some of the world's biggest names and most exciting new designers every year. With the July edition almost upon us, it's time to meet a few of the womenswear brands who'll be joining us at the show this season…
Vilagallo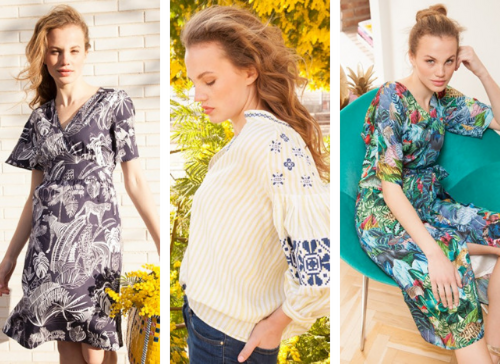 Spanish brand Vilagallo combines a casual elegant aesthetic with daring colours and designs. Using original prints, Vilagallo has become known for its unique personality as well as their undeniable quality. Already boasting an impressive global presence, Vilagallo is one you won't want to miss at Pure London SS20.
Mos Mosh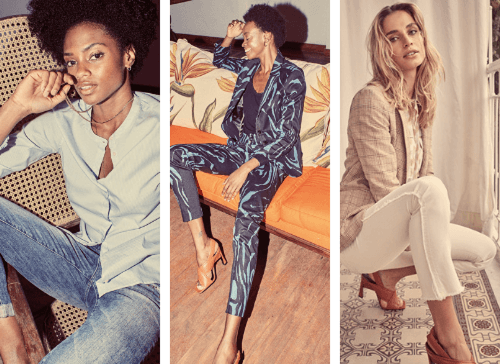 A well-known name in the luxury sector, Danish brand Mos Mosh are a regular at Pure London. Describing their core values as "passion, love and heart" Mos Mosh strives to be the best in everything they do, all whilst putting their unique stamp on their designs. Discover the latest collection from this market leader at Pure London SS20.
indi & cold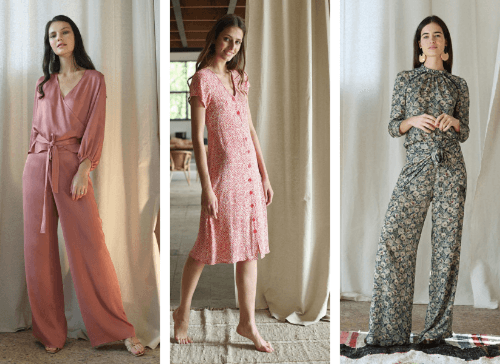 Another Spanish brand in the Pure London line up, indi & cold is a family-owned business that has been designing quality fashion since 1991. With a feminine and optimistic aesthetic underlying their collections, the indi & cold woman looks to create her own signature style, outside of the latest trend. Find out more about indi & cold at July's edition of Pure London.
Onjenu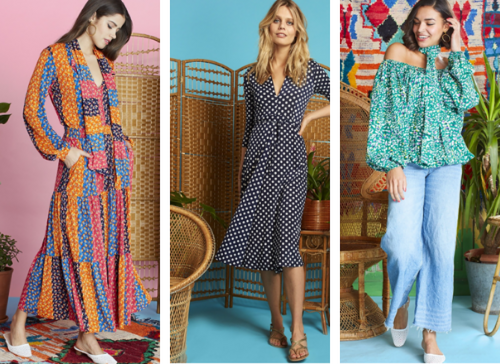 Known for their graphics and patterns Onjenu describe themselves as print obsessed. Flying the flag for Britain, Onjenu offers collections with strong feminine shapes and is designed for independent boutiques who want to keep their collections new, fresh and exciting. Specialising in monthly collections for short orders, indies will want to keep an eye out for Onjenu this season at Pure London.
Saint Tropez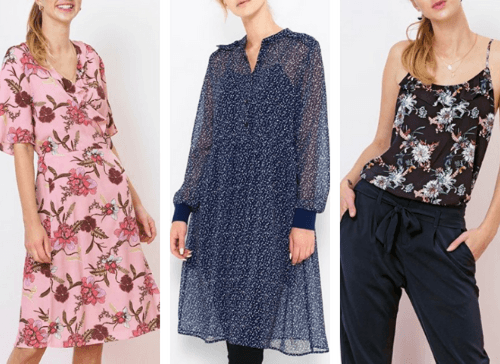 Contrary to its name, womenswear label Saint Tropez calls Denmark, not France, its home. Offering the best of Scandi style, Saint Tropez designs for women who want to feel fashionable every day. Combining the season's must have trends with statement pieces, Saint Tropez makes Scandi accessible to everyone. Discover your next bestseller with Saint Tropez at Pure London SS20.
There's a reason Pure London is the UK's leading fashion trade show. Discover key womenswear brands, and much more, at London's Festival of Fashion at Olympia London from 21st – 23rd July.
APPLY FOR A STAND Register today
---
About Pure London and Pure Origin
We are the UK's number one leading fashion trade event that brings together the entire fashion supply chain, right the way from fibre through to finished ready to wear garments.
No other UK show offers sourcing and brands together, making Pure London and Pure Origin the only event to cater to all your fashion buying needs under one central London roof.
Location & Opening times:
Olympia London,
Hammersmith Road,
Kensington,
London W14 8UX
Sunday 10 February 2019, 09.30 - 18.00
Monday 11 February 2019, 09.30 - 18.00
Tuesday 12 February 2019, 09.30 - 16.00