08 Dec 2016
What customers really want...
Essentially, the retailer's needs echo those of the consumer. At the trade shows, buyers will always be seeking to find what it is their customer wants and - more crucially – what they will want in the future. Yes, that mythical 'crystal ball'! This process must take into account quality, timing, margins, point of difference and seasonality, aside from the physical qualities of design and trends. As we know only too well, the perennial question - 'what does the consumer really want?' - is one which retailers ask themselves on a regular basis in order to stay relevant, timely, interesting and ultimately retain custom. It's precisely these questions which fashion trade shows must attempt to answer too as they cater to these retailers.
With this in mind, the organisers behind Pure London held a 'Sneak Peek Preview' last month to reveal the latest changes to be unveiled at the February 2017 show. This was very much the sort of exclusive event which retailers know attracts their most valuable and loyal customers. So too was this case at Pure London's event, co-hosted with Jewellery & Watch at a small, intimate venue near Oxford Circus.
Unsurprisingly, the curation of Athleisure and Menswear has received a lot of attention for February 2017, which comes as little surprise. According to research by Key Note, the UK market for athleisure is set to surpass £8 billion by 2020. Meanwhile, the Menswear market is forecast to grow by 22.5% from its 2015 value to reach £17.2 billion by 2020. Retailers will be very attentive to this development as they approach the buying season and buyers will be just as discerning and demanding as their consumer when it comes to 'working' the trade shows.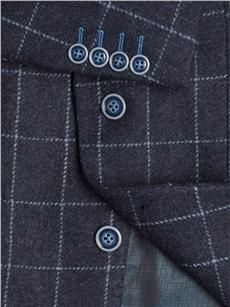 As I have mentioned recently, 'Pop-Ups' have emerged as a strategy which can boost an endemic flagging interest in parting with cash for clothes. As a nation, we are presently spending more on 'experiences' and services than we are on fashion, leaving retailers to fight even harder for their sales. Deryane Tadd, of the award-winning Dressing Room in St Albans – which recently doubled its shopfloor space in an impressive refurb - has famously been a keen advocate of 'Pop-Ups' since the concept first emerged and regularly uses them to launch or promote new, 'indie' brands to her customer base: "We launched the new space with a Twist & Tango pop up and we currently have a Hudson Shoes pop up area in store. Both have worked extremely well and really draw attention to the brand and the product".
Tapping into this concept, Pure London will launch a Menswear 'Pop-Up' in February in addition to the growing Pure Man section of the show. A selection of high-end, premium brands will be showcasing in a 'pop-up' style format. Pure Man Emerging will also return with a selection of new and up-and-coming menswear designers. Buyers of both menswear and womenswear have shown themselves to be all too happy to be distracted and attracted by the right product at a time when seizing the attention of the consumer is at a premium. A homogenised marketplace of sameness and intense price competition calls for inspiration, versatility, quality and exclusivity. The middle-market is – by and large – the most fiercely competitive sector, resulting in savvy retailers carefully reconsidering their positioning and market niche. This polarisation of the fashion industry has come about as mid-market brands have focused more on price and value, which has supported the growth of contrasting sectors such as Premium Lifestyle, Menswear and Athleisure. PWC has forecast the UK's 'Premium Lifestyle' sector to grow to grow to £3.9 billion by 2020, representing 6.2% of the clothing market. This will see certainly retailers reassess their proposition for which trade shows such as Pure London are such a vital source of inspiration in addition to providing a valuable knowledge hub for sourcing business ideas and product.
At the Pure London Preview, where buyers had the opportunity to view SS17 collections rather later than is traditionally the case, the mood was upbeat and positive, despite marketplace challenges. Many in the in industry have approached the emergence of the 'Buy Now; See Now' culture as an opportunity to adapt, evolve and do things differently. Fashion shoppers no longer want to shop Next Season several months in advance and the seasonal relevance of product in-store has become a hot-topic.
"We thought this SS17 buying opportunity at this time would chime with what retailers are looking for right now as well as providing a sneak peek at the exciting changes in store for February. Buyers seem less prepared to devote as much budget to forward orders as they were a few years ago" - Julie Driscoll, Pure London's Portfolio Director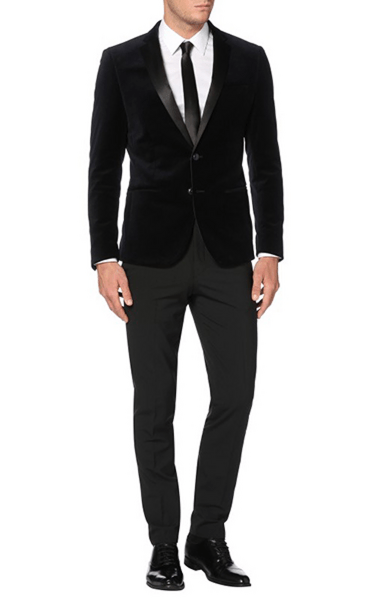 Quality and point of difference – having a 'story' or heritage – are also presenting themselves as important factors in securing fashion sales. I spoke to Martin Byrne of established Irish menswear brand Remus Uomo who remains optimistic about his sector ahead of next season. "We've had a very good run this season and have virtually sold out of some styles, such as these velvet blazers", said the Marketing Manager gesturing to some plush, tactile tailoring being showcased. Given that the brand clearly ticks those boxes of quality, heritage, relevance and design – in addition to serving an ever growing wholesale and consumer market – this comes as little surprise. (In fact, so delicious were those blazers that they had me wishing they did womenswear!)
Meanwhile, in Footwear – which is increasingly dominated by sportswear as trainers become more prevalent in fashion, becoming more popular than heels among many women – the Shoe Embassy has carved out a clever niche for customers seeking high quality, 100% leather Italian shoes. Ahead of the launch of a bricks-and-mortar store in Brighton the following week, Harras Naeem – retail and wholesale Manager - told me about the brand's concept ahead of their first Pure London show.
Founded by Mr Tomas Savicius in 2011, Shoe Embassy now has 7 UK stores with plans to open 5 more in 2017. Tomas grew up immersed in the footwear industry with his parents owning several stores around Europe. This gave him great insight and understanding of design concepts and customer needs. After being approached by many companies wanting to stock the brand, the company is now entering the wholesale market and showcasing the product at Pure London in February. Designed in the UK and made in Europe, this artisan brand has developed a distinct handwriting and strong following and was very eye-catching.
At a time of post-Brexit uncertainty in the fashion industry, with many unsure of the sustainability of UK-European supplier relationships, this is exciting news. Not only do each of Pure London's departments cater very specifically to the needs of retailers today but the show itself will be providing a platform and hub where retailers and brands can interact, discover each other and compete.
Diversification has been helping many fashion retailers to overcome dwindling footfall by attracting new customers and renewed interest from existing ones. Having surveyed some of the key, premium and concept menswear brands exhibiting at Pure London this February myself, I can envisage many womenswear retailers eyeing up the menswear as an exciting addition to their offering. What better way for a woman to justify her retail therapy than with a sartorial sweetener to her beau?