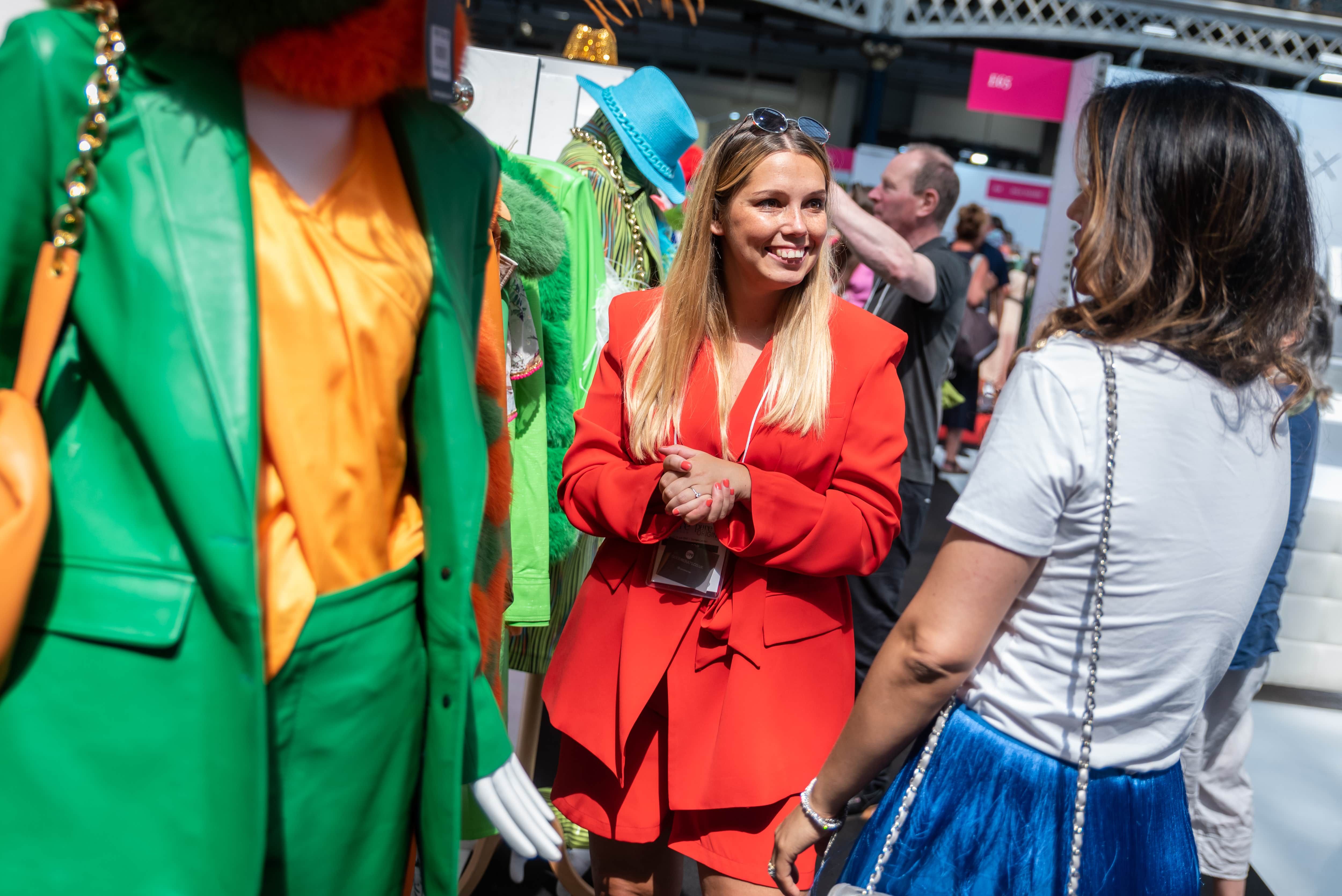 Why Exhibit
Meet new audiences
Pure London provides an exciting global platform for womenswear, accessories, shoes and jewellery brands and designers to meet with UK and international buyers that matter the most to their business. Held in the heart of London - known as the Fashion City for a reason, it's where fashion is born and celebrated.
Pure London AW returns with nine key destinations. We are excited to launch Purely Sustainable, a destination celebrating conscious choices and sustainability within the fashion industry. Plus, Pure Edge, a destination focused on embracing bold and lifestyle driven collections.
Alongside our new launches we can't wait to welcome back our much-loved destinations including Ready to Wear, Accessories, Shoes and Pure Jewel, plus Premium, Gen-Z and Pure Body are back!
Join the next edition, Pure London AW as we return to the iconic Olympia London, 12-14 February 2023.
Pure London welcomes high-calibre visitors from over 80 countries worldwide, our exhibitors are in a prime position to sell to and forge relationships with independent boutiques, multiples, department stores and online stores.
Pure London is an order-writing event. 40% of our retailers do not attend any other trade shows, and 79% of our visitors have direct purchasing responsibility.
Who will you meet?
Each season, we welcome key retailers, buyers, designers and industry professionals through the doors of Olympia London, helping you to get your brand in front of the buyers that matter most to you. Visitors to our past editions include, Liberty, John Lewis, Fenwicks, Harvey Nichols, Selfridges, Wolf & Badger, Yoox, Net-a-Porter, Sub Couture, Sunday Best, The Dressing Room, Mercantile London, Velvet, Pamela Shiffer.
If you'd like to get in touch and explore the exhibitor solutions we have, and get more information about exhibiting, please complete the form below and a member of our team will be in touch with you shortly.