25 Jun 2019
How technology's transforming the fashion supply chain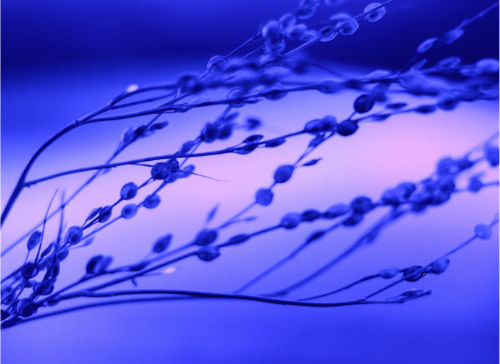 For most of us, "fashion" and "technology" aren't exactly words we'd associate with each other. But, in today's increasingly clever world, technology's finding footholds in pretty much every industry. Including ours. With new manufacturing processes, alternative design solutions and all sorts of developments in both the digital and sustainable fashion spheres, I thought I'd break down the technology that's driving fashion supply chains forward right now.
Tech's going green
One of the key drivers in the exponential growth of fashion technology is the call for sustainability. For most leading retailers, it's not (or shouldn't be) just about producing pieces at lightning speed. And it's not all about digital technologies either.
A lot of eco-minded brands and designers are taking design out of the studio and into the lab, using bio-engineered materials that lessens the pollution caused by synthetic materials and chemically treated textiles.
Whilst some brands are taking to the lab to "grow" new material from living cells and fibres, others are looking at ways to re-engineer existing materials, taking upcycling into the age of technology.
IT's creating more efficient production processes
Product Lifecycle Management (PLM) software is helping many fast fashion businesses to streamline their production process. Allowing all members of the production chain to see the inputs, outputs, resources and processes involved in the creation of each garment, PLM systems are helping brands to bring new products to market in a timely and affordable way; perfect for catering to today's trend-driven consumer.
Along with PLM, Enterprise Resource Planning (ERP) systems help brands to coordinate stock levels and logistics, thereby keeping online and in-store shopping experiences joined up. ERP technology helps businesses to keep an eye on stock, sales numbers and delivery times in real time so they can react quickly to whatever situation might arise.
3D technology is helping brands to find the perfect fit
Whilst we're all aware that one size hardly ever fits all, 3D technology is helping brands to define a "core" sizing system that works for the majority of their customers. Using customer demographics, along with target demographics and fit issues that have been reported by customers in the past, tech providers are helping brands to define their fit standards which then feed into the design DNA.
So where does 3D come in? By creating a 3D image of the brand's "standard" customers, designs can be created around these shapes. Instead of creating garments based on numbers alone, designers and brands can visualise the fit and shape of the product on a 3D form, before production takes place. Not only is this a cost and time effective way to design new garments, it is also a sustainable solution. By improving fit, retailers can minimise returns and excess stock, leading to less clothes ending up in landfill. It's a win-win.
Technology within fashion has already made massive strides in making the industry more sustainable and efficient, and there's still so much more innovation to come. Meet some of the key suppliers and manufacturers making waves to improve the fashion supply chain at Pure Origin this July. Join us at Olympia London on 21st – 23rd July to discover a world of fashion under one central London roof.
Register today APPLY FOR A STAND
Source: "Cleaning up the fashion supply chain: technology rises to the challenge", article by 3D Insider
Source: "Digitising the industry: the latest supply chain technologies", article by Segura
Source: "Alvanon's 3D technology is revolutionising the fashion industry", article by FashionUnited
---
About Pure London and Pure Origin
We are the UK's number one leading fashion trade event that brings together the entire fashion supply chain, right the way from fibre through to finished ready to wear garments.
No other UK show offers sourcing and brands together, making Pure London and Pure Origin the only event to cater to all your fashion buying needs under one central London roof.
Location & Opening times:
Olympia London,
Hammersmith Road,
Kensington,
London W14 8UX
Sunday 21 July 2019, 09.30 - 18.00
Monday 22 July 2019, 09.30 - 18.00
Tuesday 23 July 2019, 09.30 - 16.00