24 Jul 2019
Newsletter #10 | Fresh off the catwalk: SS20 trends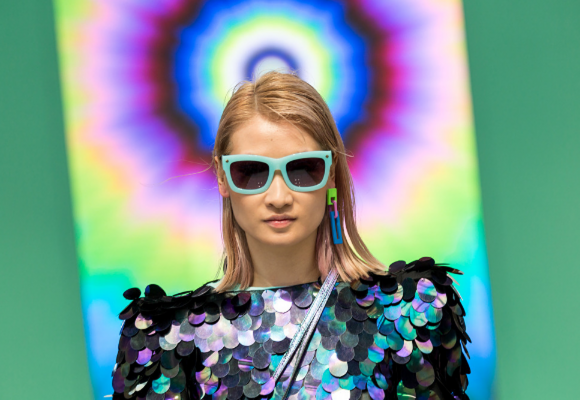 Who can believe that another Pure London has come and gone already? For my second season as Pure London's editor, I'll be taking you through some of my highlights from the show.
Hear from Pure London and Pure Origin's visitors and exhibitors as they shared their thoughts on the show with us. From there, join me as I explore the key trends informing the Pure London Main Stage catwalk.
If that wasn't enough, relive the key content sessions and take away some of the key learnings from our three-day programme.
Finally, I caught up with ASOS buyer Anthony Kitterman at the show for a chat on all things fashion. Find out what trends he's looking out for right now, what he's looking for in a brand and just why attending Pure London is so important for the online retail giant.
Discover the best of the SS20 edition without even lifting a finger and don't forget, Pure London will be back in Olympia London again from 9th – 11th February for even more festivities.
Happy reading!
Emma Wilder
Content Editor
THE TRENDS FOR SS20 IN COLLABORATION WITH UNIQUE STYLE PLATFORM AND PANTONE
If there's one thing that Pure London is famous for, it's the catwalks. Our Main Stage catwalk is an icon in its own right, bringing you the trends two seasons in advance. This season, we showcased the SS20 trends to a packed-out audience across all three days. In case you missed the Main Stage at show, here's an outline of all the trends from this season's runways.
Shell by Pantone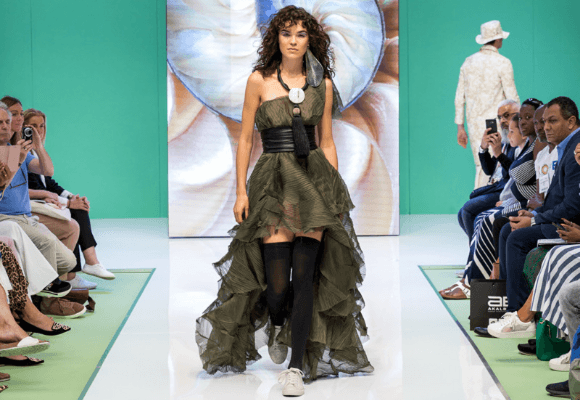 Pantone's Shell palette is inspired by introspection and transformation. As we turn inwards, away from the hostile and uncertain environment surrounding us, we reconnect with a sensitive and human-centric element of ourselves. Shell is all about soft, pearlescent colours, with a neutral and subtle femininity. The palette is defined by pinks and nudes, with natural beige, green and brown tones accenting collections. To complement this, textiles are textured, and shapes are asymmetrical. The looks we saw on the catwalk were both "imperfect" and whimsical with flowing shapes and fabrics perfectly capturing a more natural aesthetic.
Brave
Being bold and unexpected; creating hybrid combinations and collaborations inspiring a futuristic mood.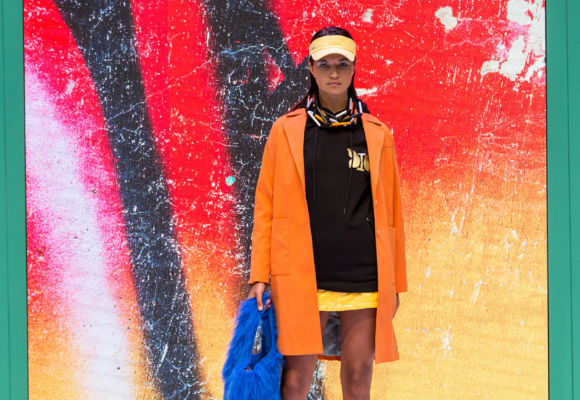 Creative, bold and rebellious, with Brave more is more. Clashing bright colours and primary colours showcase a move away from the colour and cultural status quo. Brave is all about experimentation and unexpected combinations reign supreme; from colour choice, to mixing athleisure with evening-wear, there's a lot going on here. This playful trend is playfully individual, with hand drawn prints and patterns prevailing, especially in kidswear.
Limitless
A brave approach and rebellious attitude to fashion and culture as we redefine what it means to be a woman.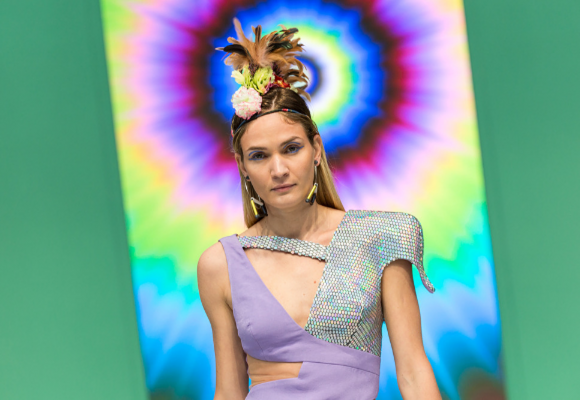 Limitless is all about amplified femininity. A new wave of feminism sees a shift in fashion's aesthetic. Like Brave, Limitless is about unexpected combinations, loud colours and a sense of rebellion. Limitless takes the staples of classic femininity – like pastels, tulle and lace – and turns them on their head, combining them with sharp fluoro tones, high-shine fabrics and over the top embellishments. Kitsch is key to the trend, bringing tongue-in-cheek slogans and bright, retro prints into the mainstream.
Ritual
In an ever-changing world, we're seeking serenity and meaningful experiences. Ancient rituals and modern mysticism bring meaning to our lives and we look for a deeper connection to nature.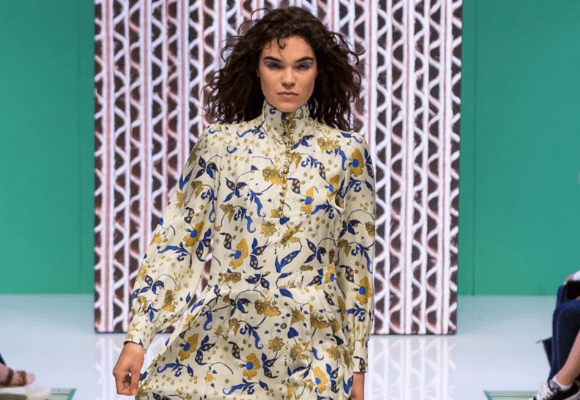 In a world where wellness is the new black, spirituality has found it's way back to fashion. A warm and sun-kissed palette brings the trend down to earth, creating a nurturing and gentle feel. Ritual is all about the boho-chic vibe with crochet and cottons being the focal fabrics. Taking inspiration from Western looks, Ritual is a reassuringly simple trend that speaks to our craving for emotional connection.
Honest
Inspired by the wonders of nature and the idea of celebrating imperfection.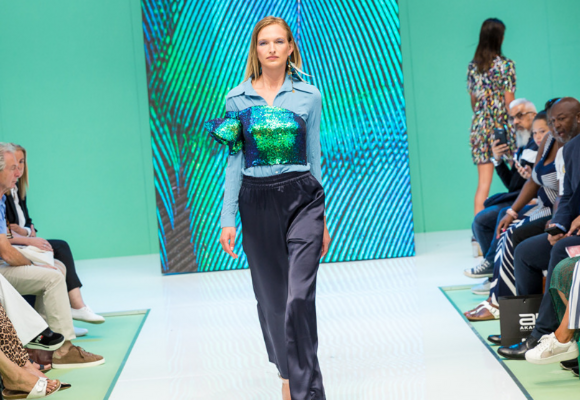 Last but not least, Honest brings us back to the perfect imperfection of Pantone's Shell. Inspired by the Japanese concept of wabi-sabi (or seeing beauty in imperfection), Honest is stripped back and defined by a raw aesthetic and a focus on sustainability. Untreated natural neutrals are off-set by the brighter colours in nature, with warm autumnal ochres and rich ocean blues and greens providing vibrant accents. Hand-stitching, fringing and frayed edges remind us of the design element intrinsic to this trend, and push for a new outlook on sustainable fashion.
Don't miss Pure London's AW20/21 edition to see the latest trends brought to life on the catwalk. Clear your calendar as Pure London will be back from 9th – 11th February 2020.
Looking for a sneak peek at the AW20/21 trends? Hot off the Origin Stage, take a look at the textile trends we'll be seeing on the Pure London Main Stage in February.
Continue reading Newsletter #10
About Pure London and Pure Origin
We are the
UK's number one leading fashion trade event
that brings together the entire fashion supply chain, right the way from fibre through to finished ready to wear garments.
No other UK show offers sourcing and brands together, making Pure London and Pure Origin the only event to cater to all your fashion buying needs under one central London roof.
Location & Opening times:
Olympia London,
Hammersmith Road,
Kensington,
London W14 8UX
Sunday 9th February 2020, 09.30 - 18.00
Monday 10th February 2020, 09.30 - 18.00
Tuesday 11th February 2020, 09.30 - 16.00