29 Jul 2019
Newsletter #10 | Meet the buyer… Anthony Kitterman, ASOS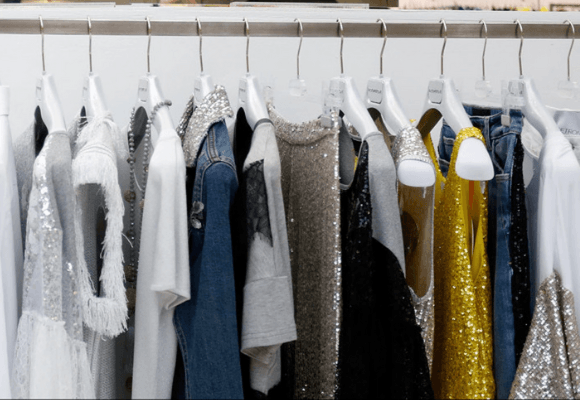 Who can believe that another Pure London has come and gone already? For my second season as Pure London's editor, I'll be taking you through some of my highlights from the show.
Hear from Pure London and Pure Origin's visitors and exhibitors as they shared their thoughts on the show with us. From there, join me as I explore the key trends informing the Pure London Main Stage and Origin Stage catwalks.
If that wasn't enough, relive the key content sessions and take away some of the key learnings from our three-day programme.
Finally, I caught up with ASOS buyer Anthony Kitterman at the show for a chat on all things fashion. Find out what trends he's looking out for right now, what he's looking for in a brand and just why attending Pure London is so important for the online retail giant.
Discover the best of the SS20 edition without even lifting a finger and don't forget, Pure London will be back in Olympia London again from 9th – 11th February for even more festivities.
Happy reading!
Emma Wilder
Content Editor
IN CONVERSATION WITH ANTHONY
As the UK's leading fashion trade show, Pure London naturally attracts some of the industry's top retailers. Online giants ASOS have become a regular fixture at each edition of the show, and it's always a pleasure to meet their buying teams. I caught up with ASOS womenswear buyer, Anthony to find out what he thought of this season's show, the key trends he's looking out for and what a day in the life looks like in the ASOS buying department.
Tell me a little more about your role and what a standard day looks like
I work on the buying team at ASOS on the womenswear section and my department is called "Trend Brands". We buy all the cool, up and coming brands, as well as some of the bigger names that are maybe a little bit more directional. We have around 90 brands on our department at the moment, so it's very busy and very big, but we're having a great time! There's a really great mix of brands and aesthetics on the department, so it's really exciting.
In terms of a standard day, I guess it's always changing. One day you could just be writing up orders the whole day – which is mostly trading with brands and writing emails – and then the next day you could be working with a brand to help them with their product development, or scouring Instagram, looking over the blogs and websites just to see what's about in terms of trends and products. It's definitely a fast-paced department so it changes quite a lot, but in general it's just very busy! I think we have the most exciting department at ASOS because there's always something new and our line-up is constantly changing. We're always the first to do the big things in the business.
Why did you attend Pure London this season?
I'm here to discover new brands and to make contact with some names that are already on our books. This is the first time I've actually been to Pure and there's a couple of brands here that I've been watching on Instagram that I wanted to come and see, and we've also had a couple of meetings with some existing brands as well. Trade shows are always good because you never know when you're going to find those little undiscovered gems which is something I'm quite passionate about.
What's caught your eye at the show?
I love that you have an eco section [Pure Conscious], I think that's amazing. Sustainability is something that ASOS is really passionate about and it's a really important issue for the fashion industry to get behind, so I think it's a key sector. It's definitely an area that's been growing over the last couple of years, so it's amazing to see those brands represented here. It's also just really nice to see some variety here in terms of sectors, brands, aesthetics – it looks really good!
What upcoming trends are you excited about?
At the moment we as a company are having a really good time with the kind of glamorous, going out look; think the classic Instagram girl! We're seeing this kind of street-style, edgier look coming through, still within that kind of "glam" sector so that's what we're feeling for leading into the back end of this year and definitely into early next year.
Is brand story something that's important to you when you're buying?
Yeah, I think so. For me personally, as a buyer, I like when a brand feels authentic and not just forced for the sake of having a brand. A great example is Minga London, who I've met here; the founder is clearly very passionate about clothing and I love it when the owner of the brand is the brand. You can tell that she wears her clothes and embodies her brand and what it stands for.
Why do you think London is such an important city for fashion?
It's just such an aesthetic blender; there's so many different looks and so many different cultures. Everyone has their own style and I love the confidence Londoners have. When you go to somewhere like London Fashion Week, you see all the street styles on people who might not even be going to the shows, but still want to see and be seen. I think we're a really fashion-forward city and still very much on the fashion map in terms of style. One thing I like about London fashion is that it's not just about labels, designers and huge logos; it's true style which I really like, there'll always be an edge that's unique to London and you'll never find anywhere else. I think it will always be important to have fashion represented in London.
If you could describe Pure London in three words, what would they be?
A must visit!
Missed out on meeting the buyers this season? Be sure to clear your diary for the next Festival of Fashion on 9th-11th February 2020 and take your place at the UK's leading fashion trade show.
Continue reading Newsletter #10
About Pure London and Pure Origin
We are the
UK's number one leading fashion trade event
that brings together the entire fashion supply chain, right the way from fibre through to finished ready to wear garments.
No other UK show offers sourcing and brands together, making Pure London and Pure Origin the only event to cater to all your fashion buying needs under one central London roof.
Location & Opening times:
Olympia London,
Hammersmith Road,
Kensington,
London W14 8UX
Sunday 9th February 2020, 09.30 - 18.00
Monday 10th February 2020, 09.30 - 18.00
Tuesday 11th February 2020, 09.30 - 16.00