27 Sep 2018
Newsletter #4: London leads the way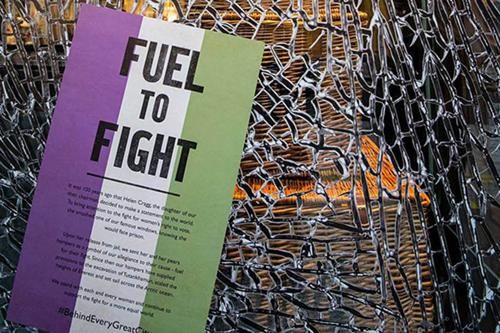 The future is looking bright and fashion is no longer about excluding normality – quite the contrary. This year was all about listening to the public, inclusivity and positivity all over and everywhere, from New York to Milan to Paris and last but not least, London. It's exciting to see that, amongst all the uncertainty that is happening, that fashion is coming together to create a space where everyone is welcome.
On another note, our new campaign is in full swing, embracing and challenging all the changes that are happening and doing what London does best – disrupting.
The fourth newsletter for the season covers exactly this, plus a bonus interview with our exciting new partner, WTiN. Enjoy the read!
Nelly Gergi
Content Editor
London leads the way
With fashion month drawing to an end, it's left us feeling hopeful for the future. New York Fashion Week continued to celebrate body positivity and the British Fashion Council championed Positive Fashion throughout all its presentations. Led by three strategic pillars; Sustainability, Equality & Diversity and Craftsmanship & Community, the BFC put London Fashion Week at the forefront of positive change and by announcing a fur-free fashion week, we were off to a good start.
As sustainability reigns on as the main talking point of today, leaders in the industry continues to encourage ethical choices, whether it's the selection of materials or the supply chain (preferably both!) and most recently – Burberry making headlines for both going fur-free but also to stop disposing of unsaleable goods is a great step forward in the right direction.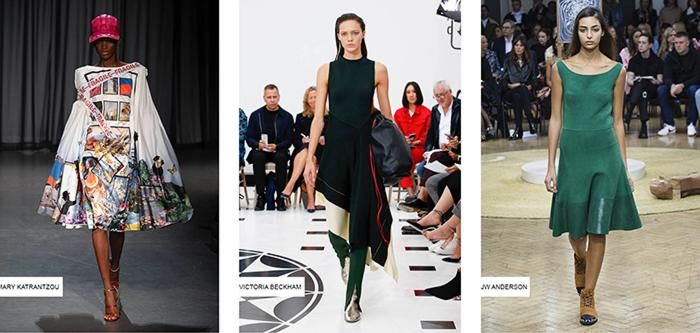 But whether it is going fur-free, celebrating emerging talent or reinventing British heritage brand (we're looking at you, Burberry), London continues to earn the title as "The Fashion Capital"; where fashion is born, but also where it grows, challenges and experiments. In a way acting like the bold, uncensored sibling of the fashion week month.
London Fashion Week invited many exciting milestones, and amongst Ricardo Tisci's debut collection for Burberry, including both a new print and a new logo, we celebrated decades of fashion with Victoria Beckham and Mary Katrantzou, JW Anderson debuted its see-now-buy-now collection and diversity was recognised everywhere.
We're now on to preparing for the next big event (Pure London AW19/20, of course) with the confidence that London clearly doesn't shy from being a disruptor (have you seen our new campaign?) and if 2018 has taught us anything, it is that fashion is opening its eyes up to reality and the future looks bright.
All images curtesy of Vogue.com

Continue reading Newsletter #4
About Pure London and Pure Origin
We are the
UK's number one leading fashion trade event
that brings together the entire fashion supply chain, right the way from fibre through to finished ready to wear garments.
No other UK show offers sourcing and brands together, making Pure London and Pure Origin the only event to cater to all your fashion buying needs under one central London roof.
Location & Opening times:
Olympia London,
Hammersmith Road,
Kensington,
London W14 8UX
Sunday 10 February 2019, 09.30 - 18.00
Monday 11 February 2019, 09.30 - 18.00
Tuesday 12 February 2019, 09.30 - 16.00