27 Sep 2018
Newsletter #4: Meet the partner: WTiN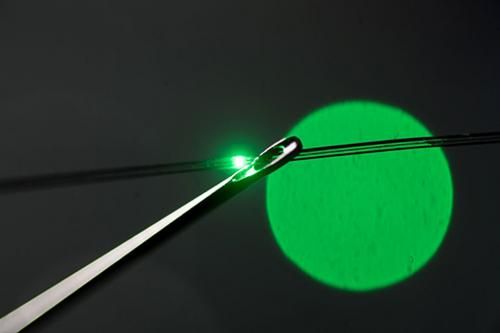 The future is looking bright and fashion is no longer about excluding normality – quite the contrary. This year was all about listening to the public, inclusivity and positivity all over and everywhere, from New York to Milan to Paris and last but not least, London. It's exciting to see that, amongst all the uncertainty that is happening, that fashion is coming together to create a space where everyone is welcome.
On another note, our new campaign is in full swing, embracing and challenging all the changes that are happening and doing what London does best – disrupting.
The fourth newsletter for the season covers exactly this, plus a bonus interview with our exciting new partner, WTiN. Enjoy the read!
Nelly Gergi
Content Editor
Meet the Partner: WTiN
As Pure Origin continues to grow from strength to strength, it's our key partners such as ASBCI and Sedex that ensure we constantly bring you the most up-to-date industry information. For February 2019 we're proud to extend our partnership to WTiN. A core information provider for the apparel industry, WTiN focuses on manufacturing and materials, tailoring their services to fit the business's needs.
Earlier this month, I caught up with Managing Director Mark Jarvis to learn more about the story of WTiN; who they are, what they do and they're thoughts on the future of fashion. Read the full interview below.
Tell me about WTiN, who are you and what do you do?
We're a specialist textile and apparel industry information provider, with a focus on manufacturing & materials. Our services are fully global and include a range of online market/technical intelligence channels covering aspects of technical textiles and industry digitalisation. Our more traditional services include several B2B journals and online Insight channels, covering most areas of textile manufacturing. We also organise some very successful conferences in the digitalisation space and are increasingly being asked by clients for consultancy services. Our latest development was the launch, in September, of an Intelligence channel for the Protective Textiles community, and next spring we'll introduce Mobile Textiles for the automotive and aerospace sectors.
Can you describe what the WTiN platform offer and how you're able to help businesses all around the world?
We've quite consciously tried to tailor our services to real business information needs. WTiN.com acts as a portal to all our services and our subscription products are divided into clearly differentiated groups – Intelligence and Insight. The industry is very simply segmented within the content, so that users can take just the parts that matter to them. We have editorial contributors all round the world, recruited because of their expertise or location, and sometimes we even introduce foreign language content – such as the Japanese translations that sit alongside our digital textile printing section, or the bilingual show newspapers, for which we're well known. We have strong partnerships with many national and international associations and with the major exhibition organisers.
Technology is the key to timely, accurate delivery and we make full use of the new opportunities of cloud computing and artificial intelligence. Our latest initiative makes it possible for our customers to distribute our content through their own IT networks, so that nobody needs to visit our servers and each department gets only the information it needs.
How do you think the textile industry is changing?
The plates are definitely shifting. The old model of cheaply sourced mass production in Asia is beginning to break down, as people realise that cheap doesn't always mean profitable. The leaders of this new movement are more interested in responsiveness – they want things made and delivered fast, which means close to their customers. Make-to-order is the ideal, where I don't insert a single stitch until I have the secured the sale and, preferably, received payment. Some companies can now turn internet orders round in a day, including printing and making-up. No more burdensome inventory!
There are other changes, of course. Reshoring might have been over-hyped, but you can sense the new confidence and optimism here in the UK. Now we're seeing investment rather than decline, and part of that is the result of an explosion of B2C entrepreneurs offering personalised fabrics, fashion and sportswear.
Fabrics are becoming more technical in every area of the market, and some analysts predict that, soon, we'll all be connected to the internet via our clothes.
What are one or some of the most innovative fabrics you've come across?
Conductive fabrics are one fascinating area of innovation. We've seen smart garments that can monitor people's health, simply by connecting the garment to an app, and generate an alarm if they detect a crisis. The merging of textiles and electronics is also big in the sports and fitness world, and the next 'big thing' might be graphene. This so-called 2D material is still relatively new in textile applications, but already we've seen it used to provide strength, absorbency, abrasion resistance and both thermal and electrical conductivity.
Another trend is experimentation with unusual natural fibres – to appeal to consumers' sustainability aspirations. Recently, there have been fashion collections including banana or musa fibre, kapok, seaweed, orange peel and pineapple leaves.
And, of course, we shouldn't overlook 3D printed fabrics. So far, I haven't seen any that I or my wife would wear, but it's clearly a promising technology for the future.
With uncertainties such as Brexit, how is it affecting the textile and manufacturing industry?
Brexit, like President Trump's trade war, adds to the general uncertainly about the future of international trade, and businesses are nervous about making big decisions in an uncertain climate. UKFT has pointed out that three-quarters of British textile and apparel exports go to the EU, and that's business worth almost £7 billion. The UK garment industry also sources not far short of half of its fabrics from the EU, so you can see that tariffs and customs delays would be damaging and disruptive.
Another concern is skills. We haven't been good at training our workforce, or at attracting young people into manufacturing, so the industry is very dependent on skilled migrant workers, a high proportion of which come from the EU. Cut off that supply suddenly and you'll throw a lot of companies into crisis.
There must also be concerns about innovation. The UK's research institutions and technically oriented textile companies are deeply enmeshed in the EU's research programmes and funding structures. It's not evident that these partnerships could continue after Brexit, or whether UK initiatives would replace them.
Following the previous question – how do you think manufacturers and suppliers can work around it?
The obvious thing is to get serious about skills and try to make textile manufacturing an aspirational career, so that businesses can expand and take advantage of what might be a new domestic competitive edge versus their European rivals. Companies themselves must start to see training as an investment rather than just a cost or an imposition.
Beyond that, so little is known about the conditions that will prevail after March 2019 that it's difficult to see how businesses can prepare, save exploring what their sourcing and marketing options might be in the case of a sudden price hike on imported materials, or a tariff on their exports.
Generally – do you think that fabric and textile manufacturers are becoming more conscious about being ethical or/and sustainable?
Without question, sustainability has risen to the top of agenda throughout the supply chain. It's in the garment sector that most of the ethical issues arise, but textile manufacturing is responsible for most of the industry's pollution, as well as its chemical, water and energy usage. That's especially true of the dyeing and finishing sector.
Now things are changing. The fashion and clothing brands are getting much more watchful and are keen to preserve their reputation in the face of media campaigns from organisations like Greenpeace and the Sustainable Apparel Coalition. Regulators are also getting increasingly tough, even in Asia – so that China, for example, has forced the closure of many of its worst polluting chemical and textile factories.
Visit any textile technology show now and you'll see the huge emphasis on reducing the need for heat and water and on the development of generally clean processes.
How do you see a partnership with Pure Origin evolving?
It's early days but I see an emerging fit for WTiN's knowledge with Pure Origin's entrepreneurial design businesses. Traditional retail/brand will continue to be squeezed, not just by online but also designers selling direct to consumers. To achieve this success designers need to understand all aspects of the digitalisation of the manufacturing process & materials themselves. As I said earlier it is forecast that by 2025 up to 10% of the world's population will be connected to the internet via their clothes. Designers will have to embrace the functional value add of this capability to build a closer relationship with their consumers.
Where do you see the textile industry moving towards in the future?
It would be easy to overstate the pace of change, but in the area of sustainability we can see a switch to more recycled and bio-generated fibres. And although polyester dominates at present, the change may well be at the expense of both synthetics, including virgin polyester, and cotton. Everyone will also become more aware of what happens to a garment at the end of its life and try to design in recyclability or compostability.
Structures will also change, with close regional manufacturing partnerships and technology-enabled, real-time visibility up and down the supply chain. The impulse for speed and personalisation, with minimal labour, will lead to more automation and, eventually, sewing robots – which is an emerging technology generating a lot of interest, including from giants like Amazon. Already we have start-up companies offering on-demand embroidery thread coloration, on-demand knitted garments and on-demand jacquard weaving, and one day these will seem unremarkable. It all comes under the heading of digitalisation, or Industry 4.0, and leaders like adidas are half-way there.
Learn more about WTiN at the next edition of Pure Origin, taking place the 10-12 February 2019.

Continue reading Newsletter #4
About Pure London and Pure Origin
We are the
UK's number one leading fashion trade event
that brings together the entire fashion supply chain, right the way from fibre through to finished ready to wear garments.
No other UK show offers sourcing and brands together, making Pure London and Pure Origin the only event to cater to all your fashion buying needs under one central London roof.
Location & Opening times:
Olympia London,
Hammersmith Road,
Kensington,
London W14 8UX
Sunday 10 February 2019, 09.30 - 18.00
Monday 11 February 2019, 09.30 - 18.00
Tuesday 12 February 2019, 09.30 - 16.00