06 Dec 2018
PURE ORIGIN LAUNCHES 'COUNTRY FOCUS' WITH A SPOTLIGHT ON ITALY AND ANNOUNCES GLOBAL PARTNERS & EXHIBITORS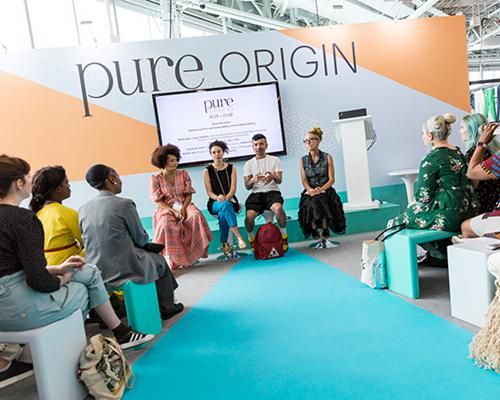 Within London's largest festival of fashion Pure London, Pure Origin continues to evolve into the UK's number one destination for sourcing and manufacturing, knowledge and solutions. This coming February (10th – 12th) Pure Origin's global line-up includes a newly launched 'Country Focus' which this season spotlights Italy.
As a convenient and cost-effective way for buyers to meet with UK and international manufacturers, Pure Origin brings together over 200 exhibitors from 13 countries to create a wide range of business and networking opportunities, new thinking and innovation. Garment and fabric suppliers, denim and textile designers and technology brands attract buyers, sourcing, and technical personnel from the likes of Asos, White Stuff, Victoria Beckham, River Island, JD Sports, Marks & Spencer and Selfridges.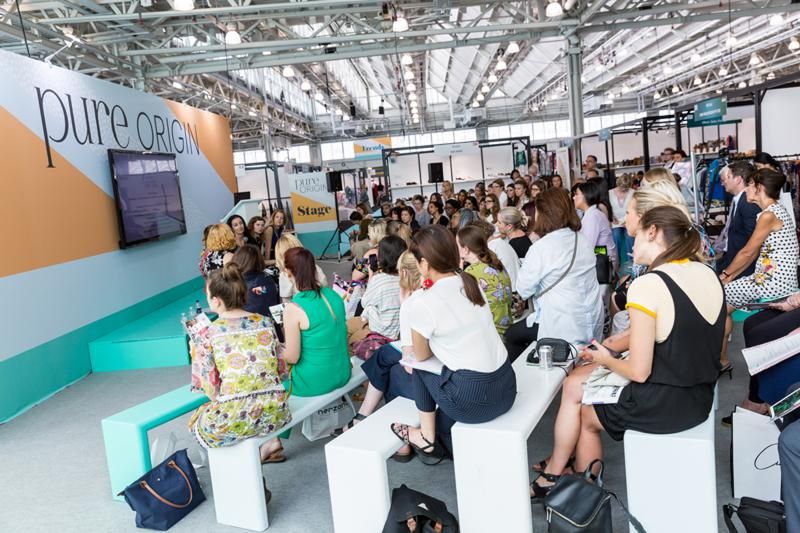 Julie Driscoll, Managing Director of Pure London and Pure Origin says: "The global landscape, including Brexit and ongoing trade wars, is clearly impacting the global fashion industry. Our goal for Pure Origin is to help companies promote business amid these global economic and political uncertainties. We intend to do this by answering the market's demand for newness, to create a platform for visitors to meet, network, discuss and hopefully find solutions to the biggest challenges facing them, and to inspire, showcase innovation and advocate best practice to enable growth and stability. Our new Country Focus on Italy will stage the best of Italian design and craftsmanship, and we're excited to work with our new partners to offer visitors a must-attend event."
The new 'Country Focus' section showcases some of the best of Italian fashion with leading fabric houses, manufacturers, labelling and packaging companies showcasing their collections, including the following: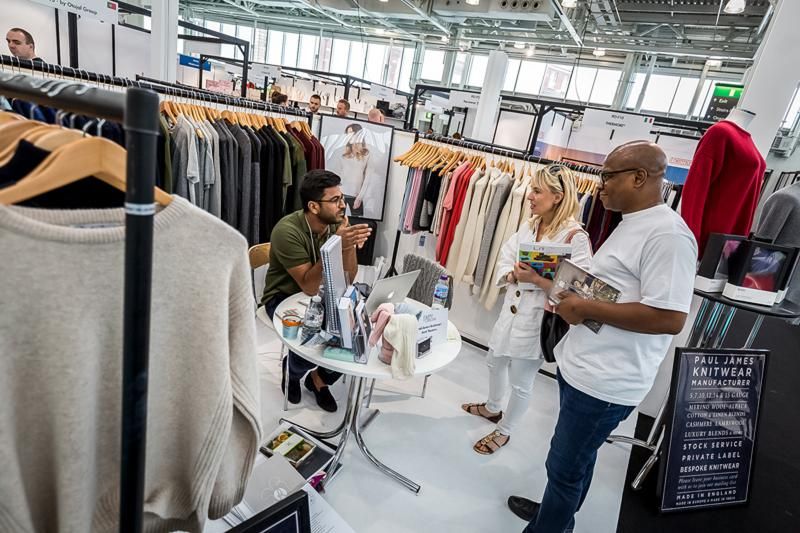 TRE GI SRL specialise in the production of men's and women's outerwear for luxury fashion brands (including Prada, Louis Vuitton, Bottega Venetta, Moncler, Dsquared, Christian Dior) in the world. The manufacturing is 100% made in Italy, where 160 people are producing about 35,000 pieces annually.
GRUPPO MASTROTTO, one of Italy's biggest tanneries from Arzignano, will focus on promoting its core values of innovation and sustainability, showcasing eco-friendly products and promoting its new service that meets the need for speed and flexibility: Gruppo Mastrotto Express, 1100+ colours available, more than 25 collections in prompt delivery, ready in 48 hours, even for small quantities offering the perfect solution for capsule collections and any leather application.
Visit FABRIC HOUSE for exclusive premium fabrics, offering a collection of 10,000 different apparel fabrics including robust coat fabrics, delicate lace, classic check patterns, modern prints, cord, burnout velvet, and inner linings.
TESSILGRAF, one of the largest leaders in trims production for the international fashion industry, will exhibit its modern, technological and distinguished labels, hangtags, packaging and security systems.
Across the rest of Origin, market demand for newness comes in the form of a host of first-time exhibitors including Aamra, Optitex, Hellenic Sourcing Group, and Bhuiyan Group.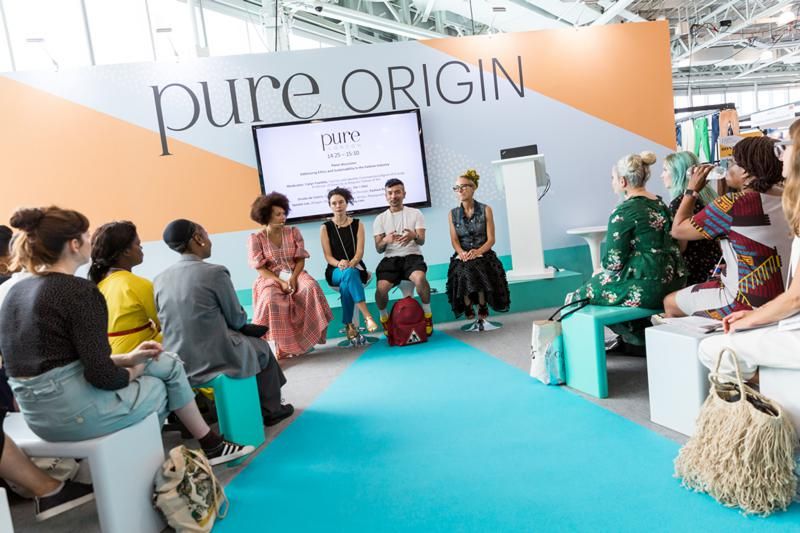 Driving the sustainability agenda, Pure Origin also welcomes The Global Organic Textile Standard (GOTS), recognised as the world's leading processing standard for textiles made from organic fibres defining high-level environmental criteria along the entire organic textiles supply chain. GOTS certified fabrics of course continue to be a clearly labelled guide for designers to find fabrics made of organic fibres, where each processing step including chemical inputs have been audited by an independent Third Party. During his talk on the Origin Stage, UK GOTS representative Christopher Stopes will discuss why organic fibre production on farms and organic processing in factories is good for people and planet; how to get started, the steps towards GOTS certification and the business case for achieving efficiency through sustainability.
Promoting the superior quality and innovation of the British leather industry, the UK Leather Federation and guest speaker Marc Gummer, Senior Lecturer from The Institute for Creative Leather Technologies (ICLT) at The University of Northampton aim to dispel misconceptions about the use of leather as well as address complexities of the leather supply chain and demonstrate how informed design can increase sustainability.
Dr Kerry Senior, Director of the UK Leather Federation says; "UK Leather is proud to be representing the UK leather supply chain at Pure Origin. British leather and British leather craftsmanship have international renown and British-manufactured leathers are among the most sustainable in the World. Consumer awareness of and demands for ethical and sustainable supply chains are increasing, and we believe that British leather and leather goods should be the first choice to meet these demands."
The Association of Suppliers to the British Clothing Industry (ASBCI), Sedex and WTiN continue to support Pure Origin in partnerships that aim to offer visitors a complete view on fashion manufacturing and sourcing via meeting points within the show and through workshops and seminars discussing innovation in textiles, technical and commercial excellence, and standards in global supply chains.
With its own seminar stage, the Pure Origin programme features speakers and leading change-makers putting the future and how to make it sustainable and circular top of the agenda. The biggest challenges in garment sourcing, from the integration between sustainability and speed-to-market, supply chain transparency, fabric and technological innovation will be addressed.
At Pure London, visitors will continue to see over 700 women's and menswear brands offering Ready to Wear and Premium collections, Footwear and Accessories as well as the newly created Gen Z section, and kidswear section Bubble at Pure London.
The next Pure London and Pure Origin takes place at London Olympia from the 10th - 12th February 2019. Visit www.purelondon.comfor further information and more highlights from the latest show. For further press information or images contact: Philippa Suitters at Good Results PR: philippas@goodresults.co.uk or call 0203 397 5180 / 07866 362980
---
About Pure London and Pure Origin
We are the
UK's number one leading
fashion
trade event that brings together the entire fashion supply chain, right the way from fibre to fashion whilst being responsibly sourced.
No other UK show offers sourcing and brands together, making Pure London and Pure Origin the only event to cater to all your fashion buying needs under one central London roof.
Location & Opening times:
Olympia London,
Hammersmith Road,
Kensington,
London W14 8UX
Sunday 17 July 2022, 09.30 - 18.00
Monday 18 July 2022, 09.30 - 18.00
Tuesday 19July 2022, 09.30 - 16.00